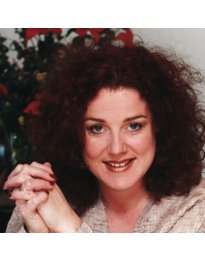 About the agency
What industry sectors does redheadpr specialise in?
We are specialists in many sectors including food, fashion, beauty, technology, professional services, horticulture and more. This is for a number of reasons. Firstly, knowledge – we like to keep up with different industries and subject matters. This gives us commercial awareness and enables us to cross-sell stories. Secondly, it protects us against fluctuations in any single market, for example a slump in the technology sector.
redheadpr is a full-service agency. What's so special about your approach to PR?
We are a best practice agency. People who know me in the industry know that I strive for 110% all the time. It's about customer satisfaction, advice that adds value and a realistic fee that equates to the work we do. We offer digital, design, SEO, sales and business development. We do this because PR is central to business strategy and 99% of the time that is about growth.
Were any of your clients involved in the Olympics?
None of our clients were involved in the Olympics directly. Most clients were involved indirectly, using the Olympics in the work we carried out.
How do you ensure your clients get the right coverage in the press?
Relationships with the media, understanding the media, reading the media, targeting the correct titles and a relentless approach, following up every opportunity.
The thing we obsess over more than anything is the quality and structure of the copy we provide to reporters. We have one of the best editors and writers in the country – I know that. He is a stickler and I love working with him. Am I more like a journalist than I am a PR – or am I more like a PR?
What qualities do you look for in new recruits?
Obsession, drive, a thirst for knowledge, the love of variety, passion and a commitment to work really, really hard.
What has been the biggest challenge for you as an agency? And what are the main challenges facing the PR industry today?
We face tough challenges all the time. It's about being ahead of the curve, which is why I moved the redheadpr brand on again. This links to fees and work. Like the rest of the world, we have to keep costs down and work twice as hard. It's not work for the faint-hearted!
The biggest challenge our industry faces is not to lose our work and expertise to areas such as digital, because digital is at the centre of everything we do.
About clients
Tell us about some of your most well-known, or respected clients.
All our clients are well-respected and many are well-known. One of the most successful has been Stewart, the garden products manufacturer. We have grown with them and helped develop their communications and PR strategy along the way. We helped Stewart open its new factory in Banbury in September – a very proud moment to be involved with a British manufacturer.
Tell us about one of your clients you recently worked with. What was the company's brief, your approach and the result?
We work for a footwear designer and distributor. We were asked to increase their profile at a trade event and stand out with potential buyers. There was only one answer. Get our top model, Zoe, to be photographed with people walking past the stand. This meant tweeting material, guaranteed trade coverage, a reason to approach visitors and great positing for the brand.
How do you balance the use of social media and traditional PR in your work?
It's all integrated. Social media is another channel and another strategy. We work on all media all the time. It's nearly all real time now, which we love as it means we can get messages out really quickly. It also helps with SEO and makes photography, film and design essential for all activities.
Is there a potential client you'd love to work for?
All of them – we love PR. We love helping clients, whether b2b, b2c or p2p, take an amazing move forward. We take them to places they never thought possible.
What has been your most memorable work for a client?
Gosh – that is so hard. Probably the 250th Anniversary of the RSA. This included a debate at the Albert Hall with 2,000 fellows and Lord Winston, Post Office stamps, the Coffee House Challenge with Starbucks, a garden party at Buckingham Palace and a golden plate supper with Prince Philip. As well as 18 months of amazing moments, we achieved over 1,000 pieces of coverage.
What are the main issues for your clients right now?
Issues is the wrong word. The main challenges are Europe, exchange rates and economic uncertainty.
What advice would you give to recent business start-ups on their PR strategy?
Get your website and social networking set up. Think about key words and keep communicating them. When you can afford it, get some specialist SEO advice. Make sure your brand and design are handled properly. Print cards only and PDF everything else. Use LinkedIn for b2b relationships.
Next, launch your business properly. Send a press release to all the media, get the directories and online sources filled with content and backlinks to your site. Maybe organise an event which you can promote on Facebook. Tweet all your milestones.
About journalists
Which areas of the press do you communicate with the most? (i.e. trade, regional, national, consumer)
All of them.
Which media outlets or journalists do you find you work with the most often?
We have great relationships with the national press, lifestyle, consumer and men's magazines, the trade press, hundreds of influential bloggers in sectors such as manufacturing, gardening, DIY, pest control, home wares. The list goes on…
What can you offer to journalists seeking a story on one of your clients? (e.g. events, access to review products/trials).
All manner of things, depending on activity and subject. We offer journalists one-to-one briefings, events and tours and product-dropping for reviews in Which, etc. We also provide content for features, opinion pieces and quick blog support.
How do you build and maintain strong relationships with journalists?
By talking all the time, meeting all the time and sending relevant information, copy and great pictures when needed. And quickly.
In your experience, do you think the relationship between journalists and PRs is always harmonious, or is it more of a love-hate affair?
I would say it's a solid marriage. You have to work at it and respect each other. Journalists have a tough job, day in and day out. We can make it easier.
How do you think the PR/journalist dynamic will change in the future?
The relationship will become more symbiotic. We will become one. Their job will become more pressured and time sensitive and we will have to work faster.
About you
How did you get into PR?
My first role was at Thames Water Utilities at the height of privatisation. I was involved in cutting edge stakeholder relations, lobbying, media and CSR. It was a fantastic time, during which I was lucky enough to work with Tom Curtin. He is amazing.
What media do you seek out first thing in the morning?
I listen to Farming Today, the Today Programme, BBC One News and read BBC online. All that before 8.00am.
Are you involved in any other projects?
Yes, I am involved in a lot of philanthropic and community projects. I am patron of a wonderful Victorian Church and vice chair of a business committee. We are holding a major fundraiser on 12/12/12 for the local community. The money will go to Willows Counselling Service, among others. I have, with a group of wonderful people, raised nearly 100,000 over the last few years. Another project is fitness – I run, cycle and swim. I am about to adopt, which makes me truly blessed. I also have a property portfolio which needs looking after.
Name three guests you'd invite to a dinner party and why.
The late Dame Anita Roddick because I miss her and her ideas. My staff, as we never sit down and chat about normal things. Felix Baumgartner, who dived to Earth from a distance of 23 miles – I would love to do that.
If you could work anywhere in the world, where would you go and why?
Gosh, the North Pole for a year to understand our existence.
Do you attend networking events? If so, which are you attending soon?
I attend BNI weekly, which is pretty full on.