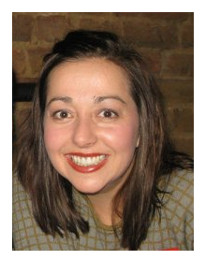 What does the Natural Hydration Council do and what has been happening at the organisation recently?
We are a not-for-profit organisation dedicated to researching the science and communicating facts about healthy hydration. We are supported by our members – bottled water producers – in our promotion of water as being one of the healthiest ways to hydrate. The year started with a flurry of activity after a positive ASA ruling on a Lucozade campaign which we challenged. We have also been developing our strategic plans for the year.
What is your role within the company?
I'm the PR manager – but because we are such a small organisation (there are only three of us!), it's quite a collaborative working environment. My main role is to develop the PR strategy and drive proactive communications, working with our science panel to ensure all of our messages are based on scientific fact and challenging misconceptions.
You've been working on busting myths about the safety of plastic bottles and the health claims of sports drinks when exercising. How have you been getting the word out to the intended audience?
The plastics issue is an ongoing challenge as there are so many misconceptions. We talk to journalists if we spot an error in reporting (often US research is quoted by the UK media which can be misleading as it doesn't always apply to what happens here). We work closely with our counterparts in Europe, pulling together consumer friendly information about recycling and safety of packaging, etc. The bottled water producers have done a fantastic job in leading the way on better packaging and recycling initiatives, which we need to shout about.
Unfortunately, there is also a lot of stuff on social media which perpetuates inaccurate health myths about plastic water bottles and that's something we are looking to address as well. We've also just done some consumer research to look into what people actually understand about plastic bottles – and if some of these misconceptions have become accepted as 'fact'. We'll be pushing this out very soon through trade and consumer press.
Sports drinks are a new challenge for us. We have a particular concern about how these are marketed in relation to the agreed health claims and, subsequently, consumers' understanding of the role of sports drinks. Firstly, we challenged Lucozade claims about the role it plays in hydration. We will be working with our experts to establish a greater understanding of how many people in the UK actually fulfil the EFSA criteria for sports drinks to be effective. Most people don't exercise for long enough or at an intensity that would justify a sports drink, but this isn't what we're told as consumers.
What are the benefits of handling the PR in-house as opposed to using an agency?
Being in-house enables you to fully understand the complexities of the organisation, the limitations and also the hidden opportunities. Sometimes a conversation over the desk or an overheard telephone conversation will trigger an idea and this can snowball into something more tangible. You also learn quite quickly what will work and what won't – because you are privy to the broader issues that the sector might be examining. Learning the intricacies of an organisation gives a depth of knowledge which really helps when you are thrown a curve ball by a journalist. There is also the chance to influence the strategy of the organisation and help to drive through change.
Are there any drawbacks to in-house PR?
It's the flip of knowing the organisation really well – sometimes being so close to something means you can miss the simple things, or revert to saying, "that wouldn't work because….", without really fleshing an idea out. You really need to make sure you don't let that slip into your work. It's essential to keep an open mind about ideas and new opportunities despite sometimes wanting to dismiss them because of historical challenges or issues.
How would you handle negative press, or a crisis?
There are so many dos and don'ts about reputation or crisis management… but I normally apply the following:
1) Take a deep breath and quietly reflect on the issue for a few minutes. It sounds basic, but often our first reaction can be irrational or reactionary so giving yourself some clear head space to really assess the issue is a good place to start.
2) Research! A few phone calls, a Google search and internal knowledge will unearth information about the issue, the origins of it, your organisation's position or role in the issue. This will help you understand the broader context – are you the trailer or the main feature?!
3) Engage your stakeholders – who do you need to talk to, what do you need to say to them, who can speak on your behalf to help moderate or bring balance to the issue? Sometimes looking outside of your organisation is a benefit – especially on social media.
4) "Be genuine. Be factual. Be timely." When I see a media spokesperson or statement that doesn't address the issue – I'm instantly sceptical. Use language that resonates with the audience you are trying to talk to. Respond in a time frame that works for your audience. And always, always, be factual.
How do you measure the effectiveness of your campaigns?
By setting clear objectives. You can't measure a campaign unless you set out what you want to achieve. For different elements of a campaign, be clear about what will be the absolute lowest outcomes you'll be happy with and what your gold standard is.
What's your most successful campaign, or coverage, and when have things not gone to plan?
The best laid PR plans can be scuppered at any time. In a previous role, we worked for months on a story, sold it in, had a fairly solid broadcast schedule lined up for the next day… and then Michael Jackson died. And so did our story.
I'm particularly proud of coverage achieved about a really complex policy call that led to political discussion about child neglect and investment in prevention services. It might have only been two pieces of coverage – but it was targeted, the messages were spot on and it reached the desired audiences.
Do you handle social media in-house? How does the company use social media to reach and engage with its intended audience?
We are going to start using social media and it will be managed in-house. We will mainly be interacting with other organisations, health professionals and experts and, inevitably, the general public. We will also be using it to challenge some of those misconceptions about hydration and the bottled waters that are out there at the moment – and hopefully become a source of some useful information for journalists, bloggers, media medics and health professionals.
What future public relations plans do you have for the company?
There is huge scope for PR at the Natural Hydration Council. Developing the profiles of our scientific experts to help bring a greater understanding of the role hydration plays on our health is one priority. I'd like to introduce more collaborative working with organisations in both the UK and Europe on the general role water plays in our health, and the wider issue of the impact our beverage choices have on our health.
Is the need to develop relationships with press journalists as important now since the rise in use of content marketing and social media?
Traditional and new media channels work hand-in-hand. I don't think you can say one is less or more important. Press journalists hold a certain level of prestige and I don't see this changing in the immediate future, however much people are increasingly wanting to see and talk about news and issues in different ways. Social media provides this opportunity. Content marketing plays into this, both by providing new ways to promote but also as another channel for users to critique and assess organisations by. Relationships need to be developed across the spectrum – a journalist might be just as important as your key Twitter connection.