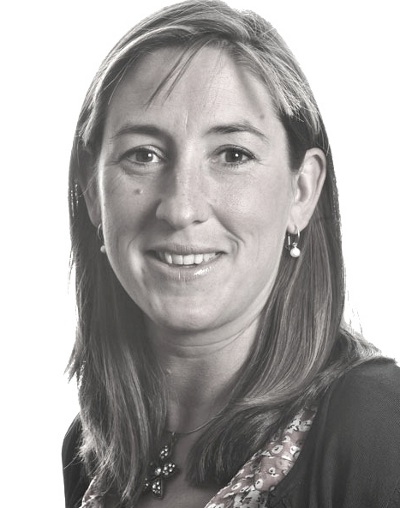 About the agency
You co-founded CMP Communications Ltd PR eight years ago before it was acquired by Kwittken & Co. What made you co-found your own agency and what made you decide to be acquired by a larger agency?
Founding the agency was driven by a wish to work with my co-founders to create something different, a desire for a more flexible work/life balance, and the need to spread my wings.
Since starting the agency, it has always been our goal to expand overseas, particularly in the US as we have many clients looking for a safe pair of hands stateside. We were fortunate enough to be introduced to Kwittken & Company LLC who were looking for a London office. The fit was right, the personalities and philosophies matched, and we haven't looked back.
What's been happening recently at KCO?
2012 was a busy year. Joining forces with New York and several significant client wins have meant we have expanded quite rapidly. We made new hires and set up an intra-company knowledge share as well as transatlantic visits. We also, quite literally, broke down walls. We knocked one down to expand our physical office space here next to the Oxo Tower.
As for client developments… last year, we started working with CourseSmart, an eTextbook provider. This has been an exciting client for us. CourseSmart is founded and owned by five leading publishers (including Pearson). They've been massively successful in the US and wanted to expand globally. That's where we came in. We managed their UK and global launch, worked with them at various conferences, and helped get the spokesperson, Fionnuala Duggan, in leading national titles like the FT and key trade press like The Bookseller.
We recently won ACAL Energy Ltd who have re-engineered the hydrogen fuel cell to be low cost, high performance. They were added to our list of green clients past and present including Arup, Geothermal Engineering, HaloIPT and Qualcomm.
We continue to celebrate our fantastic team, many of whom have been with us now for at least five years. Their creativity is expressed through the Kwittken Think programme. This is an initiative where once a month a member of the team will nominate an outing for the team to do something they enjoy out of work. Previous trips include a life drawing class, Chicago dance class and a macaroon making class. Next on the list I believe is perfecting the art of sushi.
What is special about the agency's approach to PR?
We are a progressive communications agency, which means we challenge conventional thinking. We place equal focus on thinking and doing, strategy and implementation – and we do this across multiple sectors in multiple markets.
One of our main 'points of difference' is Hothouse, which consists of foresight research, regular salons, and an expert panel. It's our forward-looking focus where we fuse forecasting and communications. Hothouse allows us to create programmes that build brand leadership and fast-forward our clients' commercial objectives. Coming up, we are organising a forecasting lunch with Raspberry Pi and The Telegraph which will look where technology is going next. This is particularly relevant, as technology is one of our key sectors.
Basically, a big focus for us is creating intelligent content and pushing that content out across the communications mix, utilising all appropriate channels – be they PR, advertising, lead generation or speaker platforms. As long as there are measurable goals in place, we can dissect the content as far as it can go.
What future plans do you have for the agency's London base?
The future is about consolidation. We have grown fast. We have expanded internationally. In 2013 we are continuing to share ideas and clients with our US office and expanding the sector knowledge that we have been gathering.
About the industry
Is it worthwhile setting up your own agency? What are the risks, and what skills do you need to have to see it through?
Absolutely. It is liberating, exciting, rewarding and hard work all at the same time. Skills and risks? Clearly finding and executing on new business is essential for the survival of the agency, as are good recruitment and people management skills. However, it is also essential, as with any small team, that you are able to get stuck in and do all aspects of the job and more! (…over the years, plumber, doctor, lawyer, etc). It is no good turning up with certain things being off limits. You need to be an all-rounder with a good sense of humour to see the lighter side of the more challenging times.
How do you think the PR industry on the whole has coped with the rapid change to digital? What's next on the horizon?
Most PR people today have grown up with social media and digital communications. They use it every day and know what works and doesn't work. So in this respect, the PR industry has coped like any other industry. Digital is now a fact of every day life.
Where it comes to strategy execution though, like any channel to market, what is important is that PR agencies and clients alike look at whom they're trying to reach and what channel is most appropriate. Is the target audience a scientific demographic aged 45 and older? Then perhaps their key audience won't be tweeting away. Or is it tech-savvy 20-somethings? Then maybe social media is a solid way to engage. Ultimately having clear and measurable objectives are the only way to assess whether time and money spent on digital is delivering.
Campaign development is also an area that is under continuous scrutiny. You have 500 'likes' on Facebook. So what? How do you move them from casual observers to active participants in your brand or buying your product? Digital campaigns like any other need clear structure that matures relationships and grows them.
I do think there's immense potential in the shift to digital. Digital isn't just an outward conversation. It's an interaction, a process of listening and responding. It's one of the only places companies can see two-way conversations, gaining insight into competition at a very personal level and amass knowledge of current discussions.
In your opinion, what are the main challenges facing the PR industry today?
For me it is the fragmentation of audiences. People no longer 'live' in the same place.15 years ago a piece of coverage in The Times, on a low number right-hand page, would be guaranteed to reach a large proportion of a particular demographic and be pretty much the only news source they would look at that day. Today by contrast most people get their information from many different sources, all the time. Online websites, newspapers, social media, tickers on the screen, TV news are all common channels for news and opinion transfer. In short, articles are competing like never before for a share of voice and memorability. This makes the certainty of message delivery as part of a campaign harder to plan and measure.
These rapid shifts, happening all around us, create undeniable challenges for the PR industry. It is our job to understand companies, journalists, consumers, the media, all of it. We need to constantly read and learn to keep our finger on the pulse of the whole mix of channels available.
About clients
Who are some of the KCO's most well-known, or respected clients?
We work across the B2B and corporate space. Some of our most well-known clients include: Peter Cochrane, ex-CTO of BT; American Express Business Insights; ARUP; SAS, Amadeus IT Group, Qualcomm, CourseSmart.
What campaign have you worked on recently? What was the brief, the approach, and the result?
One week before the announcement, KCO was engaged to launch a trial of all-electric buses running on one of the main bus routes in Milton Keynes. The trial was a partnership project between seven organisations, run by MASP (MBK Arup Sustainable Projects), a Mitsui-Arup joint venture. The PR objectives were to communicate the project's unique attributes to national, local and trade media; ensure strong profiling for Mitsui with the Japanese press; and differentiate its potential from other electric bus trials. All of this was geared at communicating the project's ultimate aim, which was to demonstrate the commercial viability of low-carbon technology.
Messaging for the project had to include key information on MASP: It is unlike any other funding venture, embracing a unique holistic approach combined with a focus on technologies. Messaging also included an overview of the technology involved – one of the unique aspects of the project. The buses used inductive power transfer to re-charge their batteries without the need to plug into a power supply. This was one of the key features that made the buses commercially viable.
The results were, in summary, 32 pieces of coverage secured in total. This included pieces in the main automotive, energy, transport and environmental trade press, and in national and Japanese press. We also achieved broadcast coverage across several BBC channels.
In a large, global agency like KCO, how do you ensure clients are still given a bespoke service as a smaller agency might?
When we started the agency, our objective was to combine the thinking, thought leadership and strategy normally found in large agencies with the smaller agency dedication to results delivery. Over the last eight years, we think that most of our clients would attest to us having achieved this.
We are also dedicated to making sure that clients don't see the senior people for only one hour in the pitch and then never again. The team that pitches is on the account work day-to-day with no exceptions.
About Journalists
Is there anything the agency is particularly experienced at when helping out journalists with their stories?
We have good success across the whole range of interviews but I would say a particular specialism is packaging a story for the journalist. It's about knowing what will interest the journalist, and presenting all aspects of this to them to facilitate the process. For example, offer your client, then offer someone to comment on the industry and also offer end-user into the package. That way, you give the journalist choice and perspective.
What are your three tips/rules to building and maintaining strong relationships with journalists?
1. Research properly before you ring and tailor your content. Call journalists with story ideas that you know will be interesting for them and never 'spam' a release.
2. Use social media and other platforms to make sure you're well informed and know what they are up to that day (good/bad day to pitch etc).
3. Keep up contact after a press trip or make time for a coffee with journalists you have met.
About you
What media do you seek out first thing in the morning?
I wake up to Radio 4's Today Programme. On the train, I get a different paper each day for perspective.
Name three guests you'd invite to a dinner party and why.
Hilary Devey – a strong, inspirational woman who has triumphed in the face of adversity.
Boris Johnson – entertaining, bright and deceptively goofish.
Rowan Atkinson – I am life-long fan of Blackadder, Cambridge Footlights and a lover of fast cars.
What's the first rule of good PR?
Understand clearly what success looks like. The phrase 'good PR' means many different things to many people.