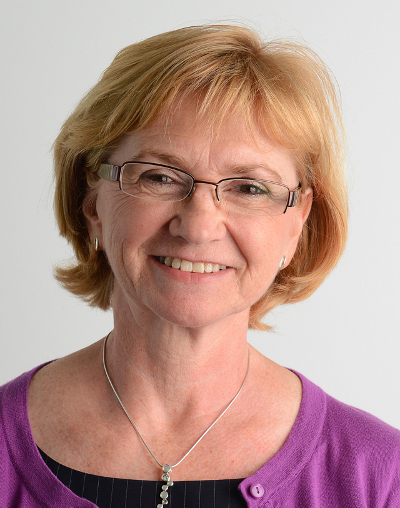 About the agency
What's been happening recently at theblueballroom?
It has been an exciting time at theblueballroom as we've recently joined forces with our sister PR and social media agency thebluedoor. As a combined agency we can provide companies with a joined-up approach to engagement with all of a business's stakeholders.
As a combined force we are able to drive powerful engagement with the people who really matter to an organisation, both inside and outside the company!
What is special about the agency's approach to PR?
I set up theblueballroom ten years ago with a mission to make business better through effective communications. Now our consultancy, concept and content experts will be able to work with organisations to understand, define and deliver compelling messages that shape opinion no matter where the stakeholder sits.
What future plans do you have for the agency?
I'm excited by this next logical chapter in theblueballroom's story. We are passionate about helping companies develop the right story for them and bring it to life.
It seems that each year the business of communication becomes more complex. There are ever more channels, ideas and information available to inform, but this can be a daunting prospect for companies to decipher and utilise for their individual business.
In response to this, we've just launched thefuturestory. This is a platform that will help business people make sense of the huge volume of information available and apply it to their business. Our first event took place at RADA in central London on April 30 and we had some amazing and inspiring people to speak including Euan Semple, Jacqui Taylor, Andrew Grill and Christina Fee. It went really well and the platform and community is now live and growing via our website. Owing to demand, we're also running Christina Fee's workshop on 'Wiring the workplace for women' as a separate event on July 2.
How can PR help companies enhance their internal communications?
Employees as well as customer testimonials have always been an integral part of a brand's reputation. Digital and social have accelerated a trend that was already happening, blurring the lines between employee and customer influence.
If a company has a great reputation, people will be proud to work there – this drives engagement. However, that reputation has to be based on reality and have real depth. It is increasingly important for companies to offer an employee value proposition (EVP) that is reflected in their external brand proposition.
An employee who feels their employer trusts and respects them is more likely to act as a brand ambassador. This can only help with retention of good people, as well as support recruitment for the future.
Internal communications and PR need to work together.
How has telling a brand's story changed now traditional PR methods have given way to social and digital?
Honesty between a brand and its audience is vital as reputations can be won and lost in a matter of hours in today's digital age.
Social and digital have given everyone with access to a computer or smartphone a chance to be a 'citizen journalist'. Stories are communicated in real-time. A company's employees are in the perfect position to be a brand's advocates, but also to share any negative aspects. A brand needs to communicate effectively with its employees and treat them in a way that reflects its external positioning.
Ensuring that key messages are agreed, shared and authentic both inside and outside the organisation is essential now more than ever.
In your opinion, what are the main challenges facing the PR industry today?
Trust is a big issue in today's PR environment. Results of the recent Edelman's Trust Barometer show that not just brands but whole industries can be negatively impacted if trust is lost. The most obvious example of this is the banking industry. It is important for customers and stakeholders to have belief in a brand, but also for employees to see their company living its values so they in turn can experience the culture and become brand ambassadors.
Communicators today need to think internally as well as externally and ensure both stakeholder groups are considered when planning any form of campaign.
About clients
Who are some of the blueballroom's most well-known, or respected clients?
We work across many sectors, from fashion to food and from logistics to pharmaceuticals, delivering strategic consultancy to support change communications programmes through to innovative communications campaigns and toolkits.
theblueballroom has been privileged to work with DPDHL (Deutsche Post DHL) for over ten years.
Mars Drinks, vending division of Mars Inc. has been a retainer client for several years, providing both internal and external consultancy including digital support for its KLIX brand.
More recently, we have been delivering some exciting projects for a global sportswear company, as well as Roche in the implementation of social intranets.
Tell us a time you devised a campaign for a client through SEO/social media – what was the brief, the approach, and the result?
theblueballroom was invited by Interpet to submit a proposal to help achieve the following key objectives: increase brand awareness, increase Facebook fan numbers and drive product sales. In response, theblueballroom developed a PR campaign to find "Britain's Next Dog Model".
The launch of the campaign was timed to coincide with National Grooming Week and was developed to promote the importance of responsible pet ownership and the benefits of good grooming practices.
Britain's Next Dog Model competition was run on Mikki's Facebook page. To enter the competition, pet owners uploaded a photo of their dog and completed a short online form. Facebook users were then invited to select their favourite dog in order to register their votes.
At the end of the campaign, the number of Mikki Facebook page Likes increased from 1,301 to 2,226 and sales via its online retail partner rose threefold. The competition has now been running for 3 years and has been growing in popularity with more than 1,000 entries last year.
What advice would you give to recent business start-ups on their PR strategy?
At the start of a business there are a lot of priorities that need an investment of time and finances. PR is an important part of the marketing mix that offers companies and brands a powerful way of communicating to and with their target audience. Speaking to new companies, we find it important to discuss what the objectives are for the campaign that will ensure activity delivers real benefits to the business.
Start-ups will also benefit from having a strong spokesperson with time to speak to the media about the tangible benefits of the product or service being offered, as well as their differentiator. It's important that their product or service lives up to the agreed messaging.
About journalists
Is there anything the agency is particularly experienced at when helping out journalists with their stories?
Clients trust us and will be spokespeople on issues that we propose fit within the overall PR strategy. An example was an angel investor and technology specialist who understood how social media sites view data ownership. Working with us, he was able to contribute to debates surrounding Facebook when privacy setting issues were raised and journalists were looking for commentators who understood this arena.
What are your three tips/rules to building and maintaining strong relationships with journalists?
1. Be honest.
2. Add value.
3. Have real news!
If you could ask a journalist one question out of the ordinary, what would it be?
What future story would you love to write about?
About you
What media do you seek out first thing in the morning?
The Today Programme, as well as an online news digest.
Name three guests you'd invite to a dinner party and why.
I'd have to say our speakers at the recent 'thefuturestory. Today' event:
Olivia Solon – associate editor of Wired.co.uk
Andrew Grill – CEO of Kred, the largest social influence platform in the world
Jacqui Taylor – open data domain expert at the Cabinet Office
Christina Fee – internal communications specialist
Euan Semple – speaker, writer and consultant on the social web
They each have an amazing insight into exciting communications arenas. I also have the upmost respect for their intellect and what they achieve. As they all have such busy diaries, I'd ask them all and hope three would be able to make it to the dinner!
What's the first rule of good PR?
Know what makes a good story!