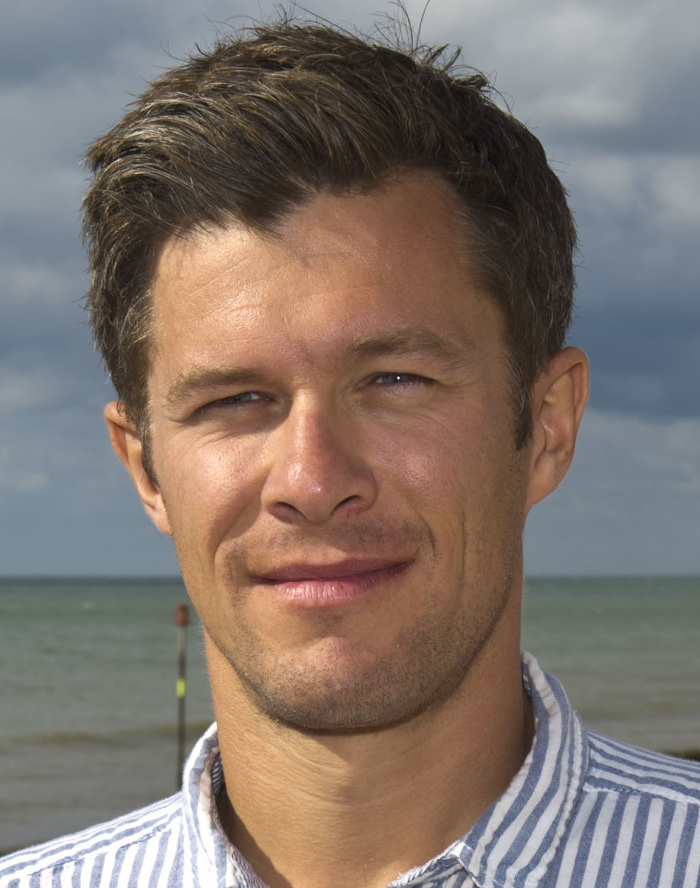 About the agency
What's been happening recently at Pegasus?
A lot! In last year we launched a creative services arm – 'The Lab' – which spans everything from traditional print and design, through to websites, apps and animations. A bespoke planning framework – 'Healthscapes' – was also developed, helping improve the depth of exploration and the quality of insight generated, now forming the backbone of the Pegasus planning approach and in many cases being used by clients as part of their own communications planning.
Together with strategic senior hires in the areas of corporate services, digital, social media and further pharmaceutical expertise, these investments have helped the agency attract over 19 new clients over the course of the year. A further testament to the achievements of 2012 was Pegasus' recognition at industry awards, most notable being the coveted PR Week Awards 'Specialist Agency of the Year 2012' and the Holmes Report 'Best UK Consultancy to Work For' survey 2012.
What is special about the agency's approach to PR?
We are an integrated communications consultancy driven by a health first, sector second approach. Focusing on an overall mission of 'inspiring healthy decisions' – whomever the client or audience may be – Pegasus has built a strong track record in delivering memorable integrated communications programmes that result in positive behaviour change and health outcomes. With clients ranging from prescription and OTC medicines, to natural health products, health service companies and even retail giants, it is this breadth of perspective and blend of traditional PR with in-house creative and digital skills that is currently exciting clients, stakeholders and staff alike. The end result? Impressive growth in the last five years, more than tripling in size whilst maintaining a high level of staff and client satisfaction. We believe no other agencies are doing this as successfully.
What future plans do you have for the agency?
We are currently the UK's largest independent healthcare consultancy but want to continue growing and doing great work for great clients both in the UK and internationally. Our integrated model and 'Inspiring Healthy Decisions' mission means we have huge opportunities for growth in a wide range of industries and sectors from food through to pharmaceuticals.
We strongly believe our employees are key to our future success so we're continuing to invest in ways that we can give them a voice in how the business develops. A first step on this journey is an internal programme engaging all levels of the business which is looking at a range of challenges crucial to protecting our great culture and commercial success.
About the industry
How do you maintain client retention whilst at the same time attracting new business?
A large amount of our new business is either organic or comes thanks to recommendation from existing clients which is a testament to the importance we place on great service, great work and being trusted partners rather than just suppliers.
Our reputation for creativity and focus on positive behavioural change and health outcomes continues to strike a chord with existing clients while also attracting new clients.
Do you think PR agencies need to change in the way they deliver value to clients?
At many levels the PR industry is doing a better job than ever to demonstrate value to clients. Brands and services succeed by building trust and advocacy amongst consumers and influencers and I believe we are best placed to do this. PR agencies need to understand how the media landscape is changing and consider its role in a varied mix of channels i.e. consider the whole conversation.
What would the typical PR person skill set now include?
Generally skill sets need to be more varied than ever before, but the one thing we value more than anything in new recruits at Pegasus – a real interest in and understanding of how audiences think and behave along with an ability to use this to create truly exciting ideas that get people talking. If you have this you can apply to any channel in the marketing mix.
About clients
Who are some of Pegasus' most well-known or respected clients?
We work with clients in a wide range of industries e.g. Pfizer, Bausch + Lomb, Bayer, Purina, DANONE, Bio-Oil, Morrisons and Holland & Barrett to name a few.
How does your approach to social media campaigns differ given you are working with healthcare brands? How is a brand crisis dealt with through social media?
Healthcare has always been relatively cautious and conservative, driven in part by the importance of issues such as patient privacy, its political importance which impacts media interest, the need to safeguard its professionalism, and of course that illness can have huge impact on peoples' happiness and physical wellbeing.
Social media on the other hand is the very opposite – fast-moving, transparent, difficult to control, and hugely subjective with little regulation in terms of researched comment and opinion.
Aside from any specific regulatory constraints, in a crisis, social media means organisations and brands need to deal directly and immediately with the media as well as patients. Health crises nearly always make the front page.
Despite these differences, the principles of managing reputation and crises in the age of social media are the same for healthcare as for any other companies. The key difference – reflecting the emotion associated with their sector – is the need to manage it extremely well, minute by minute, and to be thoroughly prepared in advance. This means setting up effective social media 'listening' procedures, reaching out to their communities to commence a constructive dialogue that might pay dividends in a future crises in terms of supporters and defenders.
Equally important is to review operating procedures across their organisation so that the risks and opportunities of social media are properly recognised in those. This includes educating employees on their roles and responsibilities, having clear protocols and resources available for dealing with incoming complaints or enquiries from patients and the media, and ensuring that senior management thoroughly understand the digital assets their organisation has, and how these should be used.
What are the current trends in the healthcare communications industry?
The role of social media in opening up and presenting unfettered discussion amongst consumer, healthcare professionals, organisations and brands for all to see, 24/7, is not a new trend but it remains one of the most important ones.
Linked to the above, the role of technology comes next, especially 'mobile' which is becoming a keyword in healthcare from access to social media channels, managing the HCP and patient relationship, connecting care and delivering healthcare.
With the health and social care reforms being implemented by the current government, 'localisation' – identifying and answering the needs of specific local communities – is another driver. The reforms were partly driven by budget, which leads onto to an increased focus on prevention and education required to meet the potentially NHS crippling health issues we face.
Finally, for communicators a welcome trend is the increasing necessity to focus on outcomes rather than outputs. We need to be thinking about how our campaigns change behaviours not just how much coverage they get.
About Journalists
Is there anything the agency is particularly experienced at when helping out journalists with their stories?
As an agency of over 60 people working in a huge range of industries and health areas, I like to think we have a spectacular understanding of what will engage their readers along with providing access to a huge amount of spokespeople, case studies and insights.
What are your three tips/rules to building and maintaining strong relationships with journalists?
Think of relationships with journalists like relationships with friends or partners:
1. You have to invest face to face time and get to know each other – you can't build a relationship solely over the phone and via email
2. You have to really understand what journalists want and when they want it but also what they don't like – I think we can all draw on our own experiences here!
3. If you can, have fun – enjoying a relationship is the secret to a long term one!
If you could ask a journalist one question out of the ordinary, what would it be?
What would you do differently if you were in my shoes?
About you
What media do you seek out first thing in the morning?
Daily Mail app when I wake up, The Daily Telegraph and The Guardian online whilst having breakfast and Radio 4's Today Programme on the way to work.
Name three guests you'd invite to a dinner party and why.
Billy Connolly – a very genuine and funny man with such a rich life
JFK – think of the stories, both political and personal!
A chef like Keith Floyd – with the above two in attendance, you'd need someone who can cook a pretty good meal and likes a glass of wine
What's the first rule of good PR?
Understand what makes people behave the way they do and then everything else will fall into place.