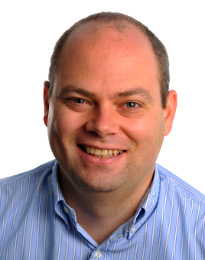 About the company
What industry sectors does Itineris specialise in?
We are a digital marketing agency and there are five main areas we specialise in as a business – strategy, design, build, mobile and marketing. In terms of specific business sectors, we've been fortunate enough to work with clients across a whole host of sectors, so our experience and expertise is varied.
What's been happening recently at the company?
We're currently expanding our offering to include search engine optimisation (SEO) services as a direct response to customer demand. We've appointed an SEO specialist – Kevin Nave – who has a proven track record in the industry. He's previously worked on high profile clients including BT and PlusNet. He'll be helping both new and existing clients to improve their organic rankings on search engines.
Our email marketing system – little green plane – has also just undergone a major upgrade with lots of new features to help our customers get even more out of their email campaigns. That side of our business is growing all the time, so we're busy promoting that at the moment.
These days, having a website that works across mobile, tablets and other platforms is vital. We've been building more mobile apps, mobile optimised and responsive websites which mean your customers can see your website no matter what screen size they're viewing it on. As an agency, we've had to adapt to accommodate that change by adding to our offering.
What qualities do you look for in new recruits?
Above everything else, professionalism and a good work ethic are key. I believe that everything else can be taught. If you can be excited about your job and what you do, this will come across when you are speaking with customers.
As a team, we're continually striving to be as good as we can be and building upon our skills, so we aim to ensure our staff are continuously developing and growing.
About clients
Can you list some of your most well-known, or respected clients?
We're fortunate to have a very varied client portfolio which includes names such as Proton, NHS, British Heart Foundation, Ipswich Town Football Club, Birketts LLP, the Charted Insurance Institute, Anglian Windows and ThyssenKrupp Aerospace.
Tell us about one of your clients you recently worked with. What was the company's brief, your approach and the result?
We recently completed some work for the RAF Museum. The organisation has multiple locations and looks after over 170 iconic and historic planes from a number of different eras.
We originally started working with them on a targeted email campaign, using our little green plane software, and this was so successful that they asked us to take a look at their website. On their existing site, they had in excess of 20,000 pages, so our strategy focused upon making the website more user-friendly, allowing visitors to find the information that they wanted as easily as possible. We cut the number of pages by 80% to the absolute necessities, which we achieved by making the entire website much more visual.
It was an interesting brief as the locations all have differing needs and challenges. The organisations also have a number of different audiences to accommodate – from visitors to schools to supporters
Is there a potential client you'd love to work for?
We almost had the opportunity to work with Brawn GP which would have been fantastic – particularly in their miracle year. Since the majority of the team here are massive petrol heads, any F1 team would be great.
About you
How did you get into your industry?
I created my first website while I was at university – and this was just at the time when the internet was starting to take off. Getting online outside of educational establishments was quite rare, so I was lucky to be where I was and able to use the resources available to me.
I've always worked on the design side of things in previous roles and, when I joined Itineris in 2001, it was very much a creative organisation. I brought my web skills to the job, and we've slowly evolved and now we're great at both technical and creative.
I've worked my way up to become technical director and now managing director – where I'm in a position to oversee both the technical and creative side of things, so it's the best of both worlds.
Name three guests you'd invite to a dinner party and why.
Firstly, it would have to be Aryton Senna. Being a massive F1 fan, it would be great to talk to the best driver ever. What a lot of people don't realise is he was also a fantastic businessman and fierce negotiator, so it'd be great to have the opportunity to get to know that side of him, as I don't think it was shown publicly very often.
Secondly, I'd invite Professor Brian Cox. I studied Physics at university and I just love the way he makes complex ideas accessible to the man in the street.
Finally, I'd have to choose my partner, Jenny Lewis. It might be a simple pleasure but running a business and having a young son means I don't get a lot of time for my other half, so spending some time with her would be great.
What is the best piece of business advice you've ever been given?
There is no 'I' in team. My old boss used to say that all the time – maybe I was too young to understand at the time – but today it is something that we live by at Itineris. No one has all the answers so it's essential to work together to get the very best for the customer. If egos get in the way, that's when things get complicated but, if you have a dedicated, close working team, anything is possible. We now say there's no 'I' in Itineris – can't remember who came up with that one.