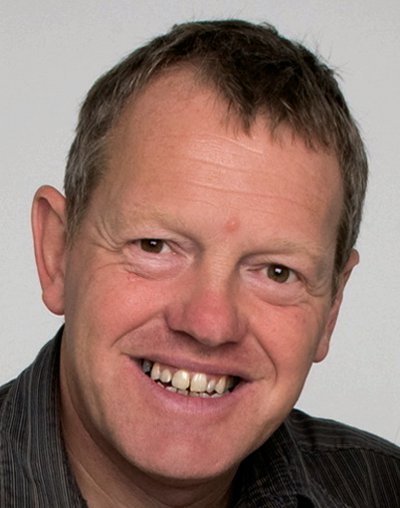 About the agency
What industry sectors does Cognition specialise in?
We specialise in a whole host of diverse sectors ranging from consumer and engineering, to luxury, superyachts and IT.
What's been happening recently at the agency?
We've been extremely busy and successful! In the last month alone, we've made four new appointments across our digital, PR, marketing and new business divisions.
Our integrated offering and wealth of expertise has seen us secure a raft of new clients in recent months. We're going from strength-to-strength and have won 13 new clients in the space of the last six months alone in what is a particularly challenging time for many.
We pride ourselves on being the only marketing agency in the UK that specialises in delivering results for midmarket companies. We have therefore also recently launched Marketing in a Box, a revolutionary marketing package created specifically to not only meet the needs, but also the budgets, of medium-sized businesses.
As a result of this success, we have also expanded into new, larger offices in London, alongside our existing base in Leamington Spa.
What is special about the agency's approach to PR?
What makes us different is that we provide a degree of certainty in an industry notorious for guesswork. Our combination of entrepreneurial experience and finely honed intuition enables us to de-risk marketing decisions and inject new energy into business strategy.
The potency of our evidence-based marketing is boosted even further by our use of cognitive psychology and an analytic test/refine/review approach to tactical activity. By applying these three criteria – evidence, psychology and testing – we offer advice from a position of knowledge and expertise.
How do you ensure your clients get the right coverage in the press?
We work closely with our clients from the outset to ensure we fully understand their business and most importantly, what matters most to them.
We secure the right coverage for all of our clients by communicating clear messages, extracting the best news stories and most of all, establishing and maintaining excellent relationships with the key media.
In your opinion, what are the main challenges facing the PR industry today?
With the prevalence of multiple and diverse communications media, the biggest challenge is measurement. How can you really attribute sales success and, therefore, return on investment, to PR when consumers are instantly-savvy media butterflies?
Our challenge as a progressive PR agency is finding a way to enchant target audiences with compelling content across multiple mediums cost-effectively.
Ideas form the heart of the communication, but it can no longer be a singular and static approach, it has to involve complex creative tangents to ensure returns across diverging media. Just permeating the main social mediums and their own strengths is a challenge in itself!
About clients
Can you list some of your most well-known, or respected clients?
Selex Elsag Pearl Motor Yachts, Nature's Feast, Glaziers Hall, Claudio Celiberti, EDM Group, Rugby School, Cisco, Tarmac, ALE.
Tell us about one of your clients you recently worked with. What was the company's brief, your approach and the result?
We recently worked with BSC Diecasting on creating a new website. Within the first week of its launch, the site generated a staggering £2.7 million in customer enquiries – nearly half of the firm's annual turnover.
The new, feature-rich website offers customers detailed information about diecasting techniques, product finishes and company news.
The new website complements a full suite of brochures and a hard-working PR campaign that ensures BSC's communications reflect its market-leading capabilities.
How do you harness social media for your clients?
We are passionate about using social media, wherever possible, to not only deliver the best results for our clients, but as a valuable forum to cultivate relationships and communicate with key media.
We recently delivered a targeted blogger engagement campaign for Nature's Feast in a bid to introduce enthusiasts to the company's wide range of food and accessories for the wild bird market.
The project was a huge success and resulted in Nature's Feast's award-winning All Seasons Twist Feeder flying off the shelves after featuring on BBC Gardeners' World. The unique and stylishly-designed feeder appeared on the programme as a result of being picked up at the BBC Gardeners' World Live Show by wildlife expert and influential blogger, Kate MacRae.
Is there a potential client you'd love to work for?
Not especially, we are passionate about delivering results to mid-market organisations.
What has been your most outlandish campaign?
Our PR and marketing team has just returned from helping unveil the most expensive kitchen in the world at a star-studded ceremony in London co-hosted by celebrity chef, Aldo Zilli.
Created by UK-based Italian designer and master craftsman Claudio Celiberti, the 'Fiore di Cristallo' masterpiece costs £1 million.
Feedback from the event has been phenomenal, with the story being featured widely in the media and luxury lifestyle magazine The Sloney, saying it was 'one of the best and most dramatic launches we've attended!' Importantly, the campaign also included a powerful social media strategy particularly focused on Twitter.
About journalists
Which areas of the press do you communicate with the most and which media outlets or journalists do you find you work with the most often?
Due to the diverse nature of our clients, we communicate across a mixture of areas, including superyacht and specialist engineering, to national consumer, B2B and corporate.
What can you offer to journalists seeking a story on one of your clients?
What we offer differs according to the client we are working with. However, broadly speaking, we provide an extensive media offering, including interviews, media visits and briefings and a speedy and informed response.
How do you build and maintain strong relationships with journalists?
By understanding the type of stories our target media produce, the information they need, their deadlines and most importantly, staying in regular contact with them.
In your experience, do you think the relationship between journalists and PRs is always harmonious, or is it more of a love-hate affair?
Our experience at Cognition is a harmonious one and our PR team has an excellent relationship with all of the media we work with whether that be national, regional or local.
If you could ask a journalist one question out of the ordinary, what would it be?
That's a tricky one….what would your dream story be?
About you
What media do you seek out first thing in the morning?
BBC Breakfast news, Twitter.
Name three guests you'd invite to a dinner party and why.
Stephen Covey, Steve Jobs and Edward Bernays – now that should be a lively evening!
What's the first rule of good PR?
Relevance and commercial focus.