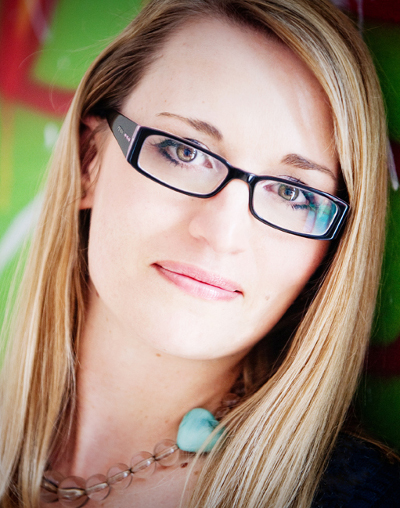 What's been happening recently at GingerMay?
We've been on a very interesting journey since GingerMay was established in 2009. The business has grown significantly – from between 150% and 300% each year – and we now have a strong team and a great reputation.
We've opened a new office in central London and have continued to build a presence in the South East. We are also increasingly winning projects with a global PR remit as a result of our strong journalist relationships in Germany, France, APAC and Australia.
What is special about the agency's approach to PR?
The key to our approach is that we integrate ourselves in our clients' business, which enables us to develop bespoke programmes tailored to their individual requirements – they really do see us as an extension of their team.
It's no good presenting every client with an off-the-shelf approach because each business works differently. It's also critical to understand the way that a client's business works from the inside, as well as the day-to-day challenges they face, so time in their office – and not just for PR meetings – is important.
We also firmly believe in our people, regardless of their level of experience. Junior members of the team attend and contribute to pitches because it's important they develop their own relationship with the client from the outset. Being transparent about who is working on the account is also crucial in building trust with the client.
What future plans do you have for the agency?
It's been quite a journey over the past four years, but we're looking to continue this growth and build on the successes we've already achieved.
We also need to find new offices to accommodate our growing team as we're bursting at the seams!
What are some of the agency's most well-known, or respected clients?
While not all of clients are household names, we work with some of the biggest and best companies in our specialist industries – which includes technology, research and training – delivering PR campaigns for multi-award-winning international brands (and, of course, helping them win these awards). We also represent several disruptive start-ups, and have helped launch their brands and establish a reputation in their chosen markets.
Tell us about a client you recently worked with. What was the company's brief, your approach and the result?
We recently won an account with a new and exciting start-up based in Brick Lane that wanted to launch the business and raise its profile amongst large consumer brands. In just four months we helped deliver a B2B thought leadership campaign that included extensive coverage in all their target publications, an interview with Forbes magazine, and we are currently in the process of arranging a large interview feature in Metro.
They also report that our coverage is becoming a key component in helping them win new clients – PR doesn't get more measureable than this.
What's the best practice you've seen from a PR? And the worst?
One of the most nimble and quick-thinking pieces of PR best practice I've seen resulted in GingerMay achieving a large front page article in the Weekend FT that delivered coverage for not just one, but two of our clients.
We developed an angle relating to the US presidential campaign, and while there was interest from US publications and interviews had been secured with London correspondents and New York reporters, the UK press wasn't biting. We managed to secure a last-minute meeting at the FT prior to the weekend deadline and with the data in front of them they realised the enormous potential of the angle. The resulting coverage was huge and we even had calls from senior government officials in response to the article. It was an excellent display of hard work, persistence and serendipity.
The worst practice I have seen was at a company that had employed a freelancer to help during a particularly busy period. Despite having been recommended and having solid credentials, we quickly discovered the individual was not being honest about making calls to journalists. It goes without saying he was quickly shown the door.
In your opinion, what are the main challenges facing the PR industry today?
Reputation has always been a challenge for the PR industry, and practitioners operating within the field are working hard to challenge existing stereotypes.
Unfortunately, there is still a perception that PR can be all talk, which may be a result of agencies promising big and delivering small. PRs need to be transparent with clients about the anticipated deliverables for a campaign rather than overpromising just to secure an account. We have turned down potential PR accounts because we felt they were being unrealistic about what could be achieved, only for them to come back to us six months later when our advice turned out to be true.
What changes have you seen in the PR industry since GingerMay was established?
Social has clearly established itself as a key component in the PR toolkit over the past four years. The drive for content has also seen the role of the PR expand, and we create and write unique content for virtually all our clients.
Is there anything the agency is particularly experienced at when helping out journalists with their stories?
The GingerMay team – which comprises ex-journalists, copywriters and linguists – is brilliant at developing new angles that tell the client's corporate story and inspires discussion. For example, this week we're working with a national journalist to develop a story about new technology adoption, and are sourcing clients, influencers and agencies to help contribute to the piece.
What are your three tips/rules to building and maintaining strong relationships with journalists?
Create interesting angles that are genuinely relevant to the publication's audience. Journalists dislike seeing the same ideas regurgitated by PRs and content that isn't relevant will undoubtedly see the PR being added to the email spam filter. Introduce yourself in a friendly yet quirky way and make sure your cover note is really personalised and tailored to that particular journalist/publication.
Put yourself in their shoes. Journalists are extremely busy, and with the increase of digital publishing they are often on tight copy deadlines, so it's important you find out the best time to speak to them and be concise with your pitch.
Get to know the method of pitching preferred by your key journalists. Some may like pitches via Twitter, while others prefer the phone. It's also worth noting that many of our journalists prefer an email pitch because the details in the synopsis and technology involved in a story can be complex. So rather than putting them on the spot during a phone conversation about something they're not familiar with, a written pitch allows them to understand, research and consider the potential benefits of the story.
If you could ask a journalist one question out of the ordinary, what would it be?
If you could go back to any point in history to report on, where would you go?
What media do you seek out first thing in the morning?
The team goes through the stack of papers delivered in the morning, as well as our key online publications, but I personally always read the US news alerts first thing as these tend to dictate the daily news agenda for our US clients.
Name three guests you'd invite to a dinner party and why?
The first would have to be Nelson Mandela. The word inspiring doesn't go far enough to describe what an amazing person he was and how many people's lives he influenced for the better. J K Rowling, because she redefined children's literature … and because she could tell my children their bedtime story before she sat down for dinner. For my third choice, I'll have to cheat and say Ken Livingstone and Boris Johnson because they'd have such a controversial and flamboyant debate that dinner would turn into something akin to the Mad Hatter's Tea Party.
What's the first rule of good PR?
To listen. It's a no-brainer, but many PRs I meet spend so much time trying to impress that they forget to ask questions and actively listen to the answer. If they did, the information would arm them with the insight they need to do their job better.
Victoria can be found tweeting @VictoriaUsher, and the GingerMay team can be followed @GingerMayPR