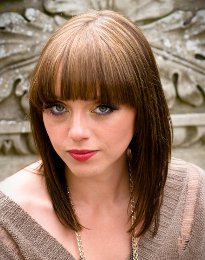 About the Agency
How does Limelight serve the sports industry?
Limelight Sports is the UK's leading sports participation company. The agency has created many of the UK's highest profile grassroots sports events and programmes including the Royal Parks Foundation Half Marathon, Sainsbury's Sport Relief Mile, Sky Ride and Swimathon. Our clients span brands, charities, sports bodies and the Government.
What is special about the agency's approach to PR?
Limelight is unique in that we exclusively focus on developing ideas which increase long-term sports participation. Focusing strongly on a client's needs and objectives, Limelight Sports provides tailored PR strategies which successfully combine traditional and digital PR methods to create stand-out campaigns, delivering maximum results and returns on investment.
The PR team has a deep understanding of sport, health and fitness, as well as consumer behaviour and its place within the press. Via our network of strong media contacts and combination of traditional PR, social media and CRM, we are able to offer a fully-integrated PR service which excites, engages and interacts with a range of audiences, while delivering optimum coverage opportunities.
How are you involved in the London 2012 Olympic Games? Are any of your clients involved?
We have a significant contract to deliver event management services for TfL, overseeing crowd management, welfare and traffic management for all ten road events (including marathon, triathlon, walks and cycling events). We also have crowd management responsibility for the Central London Zone.
Recently, we have also worked with EDF Energy on their sponsorship of Team Green Britain Bike Week as part of their campaign enabling people to live their daily lives in a more sustainable way.
In May 2012, Bike Week announced its new partnership with Samsung Electronics, the Worldwide Olympic Partner, in the wireless communications equipment category, for the 2012 campaign. With The London 2012 Olympic Torch Relay happening in the UK, Bike Week is supporting The Samsung Hope Relay initiative, a relay all cyclists can take part in. The goals of Samsung Bike Week are simple; to encourage everyday cycling for everyone, taking part in Bike Week events around the UK, and to raise money for charity, leaving a lasting legacy beyond the London 2012 Olympic Games. For every mile cycled, Samsung will donate £1 to charities such as London-based Kids Company and London 2012's international sports legacy programme, International Inspiration.
What has been the biggest challenge for the agency?
One of the biggest challenges has been demonstrating to brands the commercial potential offered through grassroots sports as opposed to elite sport sponsorship (which has attracted the majority of brand-led sports funding). However, just over 46% of UK adults (around 20 million) take part in sport at least once a week, with around 50% of this group (or just under 10 million) taking part at least three times a week, showing that sports participation is far from a niche market.
About clients
Can you list some of your most well-known, or respected clients?
We work with a wide range of commercial, charity and sports clients including Sky, Royal Parks Foundation, JP Morgan, Comic Relief, Eden Project and Balfour Beatty London Youth Games.
Tell us about one of your clients you recently worked with. What was the company's brief, your approach and the result?
The world's number one swimwear brand Speedo came on board as a Swimathon Weekend partner this year. As well as appealing as a promotional/PR platform for its messages, Speedo want to reintroduce the brand into public pools across the UK through a clear support of grassroots swimming.
As the world's biggest fundraising swim, the Swimathon Weekend supplies the perfect event partner for Speedo across multiple channels. Through utilising the event via a bespoke PR and marketing strategy, Speedo can use this as a platform to interact with the consumer while encouraging tens of thousands of people into the water to get a little fitter.
Each participant has their own story to share, which can provide invaluable content for print, broadcast and online media across national and regional press outlets.
Further national media content was also created through access to some of Britain's leading athletes, who act as brand ambassadors on behalf of Swimathon. 2012 saw Olympian and Speedo Ambassador Keri-Anne Payne together with Swimathon Ambassador and President of Swimathon Duncan Goodhew represent the 26,000 participant strong event. Through their involvement, they provided exposure within key media in addition to multi-platform content, which was seeded out over the course of the campaign.
How do you ensure your clients get the right coverage in the press?
From the outset, we try to make sure that there is no ambiguity in why our clients have created or got involved with the events and campaigns we manage and promote on their behalf. Working as a close-knit team, we provide clients with a fully-integrated campaign based on their company aims and requirements, ensuring brand awareness, content creation and optimum opportunities to see across all channels, including regional media.
What are the main issues for your clients in the sports industry right now?
Developing new creative concepts that will stand out in a crowded market is always a challenge, as well as ensuring seamless integrated online and offline strategies to deliver maximum engagement. We understand what motivates a client's core audience to ensure they receive a personalised experience, while maintaining long-term conversations and depth of engagement.
About journalists
Which areas of the press do you communicate with the most?
At Limelight our remit encompasses all areas of media, with a focus on national, consumer and trade titles. We tailor our PR campaigns to ensure coverage opportunities are maximised throughout all available media genres, including print, broadcast and online. Increasingly, campaigns include a dedicated social media strategy to engage with the consumer directly and provide 'instant hits', ensuring our client remains top-of-mind throughout the campaign and beyond.
Which media outlets or journalists do you find you work with the most often?
This is dependent on the client and campaign in question. Our contacts span all areas of media, but for some accounts, e.g. Boutique Sport, our most frequently used media contacts lie within the sports category. However, as with Boutique Sport, our remit does also extend across men's and women's glossy titles, lifestyle, health and fitness. The team looks at each story individually to ascertain its relevance within a particular media genre and guarantee the best results in terms of coverage and target market.
What can you offer to journalists seeking a story on one of your clients?
We always offer tailored, relevant content to our media contacts. Depending on the client event or program, we can offer journalists exclusive access to events, trials/reviews, interview opportunities with key decision makers, case studies and access to celebrity/sporting ambassadors, where available.
How do you build and maintain strong relationships with journalists?
Building and maintaining strong relationships with journalists has been revolutionised with the introduction of Twitter. We no longer rely simply on making the right phone call or drafting an eye-catching email, we can actively build upon our relationships with key journalists daily through the medium of 140 characters. This virtual environment provides an optimal platform to engage with key decision makers within the media in both a professional and personal manner. PRs are able to 'get to know' journalists through their tweeting habits, which in turn allows us to better pitch our client as we are able to ascertain their interests by simply reading their feed and interacting accordingly.
In your experience, do you think the relationship between journalists and PRs is always harmonious, or is it more of a love-hate affair?
The relationship between journalist and PR is (generally speaking) a harmonious one, as each side relies on the other to perform their duties to the best of their ability. Over the years, we have forged strong relationships with journalists across key titles through our continued delivery of on point content and creativity when supplying client/corporate news stories.
How do you think the PR/journalist dynamic will change in the future?
As discussed previously, the way in which PRs engage with journalists is evolving. Engaging online via Twitter with key contacts has become part of every PR's daily routine. We can see further changes occurring by the way in which journalists are using Twitter to interact. No longer turning to just Response Source to speak directly to the PR masses, journalists are now utilising Twitter to issue 'journalist requests', as Twitter offers unrestricted access to PRs across all sectors and brands.
About you
What media do you seek out first thing in the morning?
I am an avid reader of the Sport Industry Informer to keep abreast of the latest news within the industry. I also make sure to read the national newspapers to keep on top of stories which may be relevant to my clients and seek out forthcoming opportunities accordingly. I am also an avid tweeter and keep on top of what's happening with my journalist contacts with a regular morning browse of key media Twitter accounts.
If you could work anywhere in the world, where would you go and why?
I would love to work in Japan. The Japanese culture has always fascinated me and I am sure PR strategies are carried out in a very different manner than here in the UK to appeal to a Japanese audience. It would be challenging and rewarding to work in such a unique and fast-paced country.
Do you attend networking events? If so, which are you attending soon?
Attending networking events is an important part of any PR's calendar. I recently attended the Sports Industry Awards where some of our clients were nominated. I also regularly attend the social media based Twitter networking event #meet140, which is a particularly good base to meet potential new clients and journalist contacts.
What is the best piece of business advice you've ever been given?
The best piece of business advice I have been given is 'honesty is the best policy'. Yes, it may seem a little cliché, but when it comes to PR strategies it is imperative you are honest with your client about what will and will not deliver results, to be able to produce maximum opportunities for coverage.