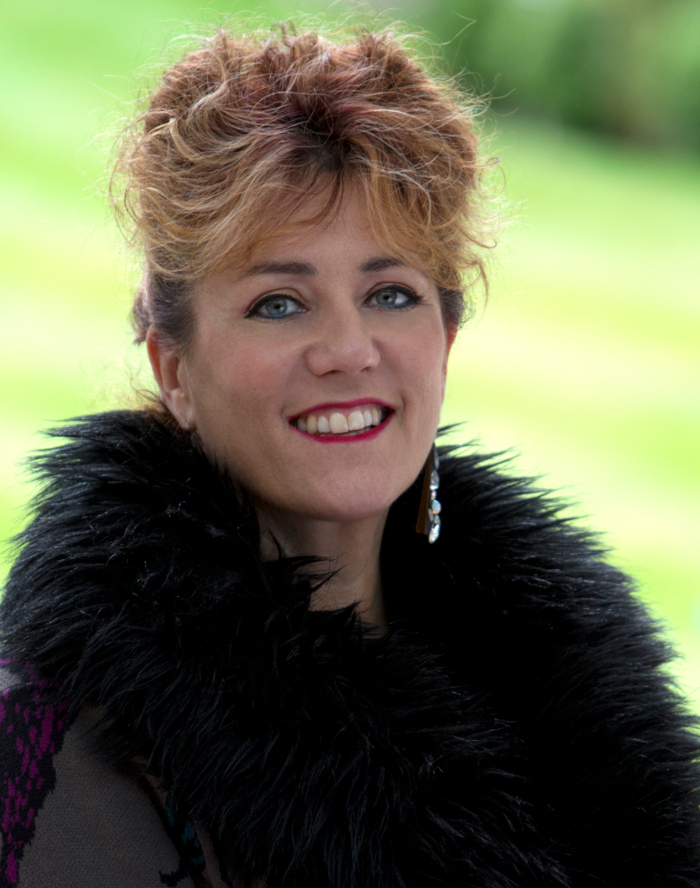 About the agency
What industry sectors does Eskenzi PR specialise in?
We're a tech agency but we really specialise in IT security. That's down to promoting Infosecurity Europe for the past 17 years, which is the biggest IT security show in Europe and everyone in this sector knows us. We have over a dozen clients in IT security, mostly from the US and Israel.
What's been happening recently at the agency?
This is the most exciting time in our 17 year history. We've just been told that we've been ranked the 2nd most highly-rated tech PR agency in the UK by journalists in a new award presented by PR Week. We're also about to launch our new branding, have launched a new Eskenzi web site – www.itsecurityguru.org – and most exciting of all, we've bought ourselves a fabulous old warehouse that we're converting into a beautiful, light and voluminous space as our London HQ in Barnet. Hopefully, we'll be there in the New Year and will fill it with modern art, sculptures, games and, of course, breathe new life into it once our lovely staff move in there.
What is special about the agency's approach to PR?
'Geek Chic' comes to mind as I look around the people that work here. Everyone at Eskenzi has a deep understanding about the technology that they work with, so before they ever get on the phone to talk to a journalist they really know the subject. Journalists hate puff and baloney and so do I. I believe what sets us apart is that we totally understand our clients and understand the journalists we're selling into. Having a nose for a good story and creating original content (and loads of it) also works wonders!
How do you ensure your clients get the right coverage in the press?
The fact that our clients stay with us for an average of seven years shows that we are getting it right. It all comes down to good content, being imaginative and thinking out of the box – you have to mould the right coverage to suit the audience you're targeting. We also spend a long time choosing the right people to work for us, who are experienced and on the ball, plus we buy in the best PR tools and pay scrupulous attention to creating the right lists for each campaign we work on. In fact, our biggest expense is on all the PR tools we buy, including FeaturesExec, ResponseSource, Vocus, Meltwater News, Meltwater Press and Apollo. Before setting up the agency, I used to work at News International, so we have a strong philosophy of producing news that gets read. This means it must have a good header to the email, a great headline to the release and a succinct and newsworthy first paragraph. Simple, basic, common-sense PR.
In your opinion, what are the main challenges facing the PR industry today?
Journalists are just so inundated with news, it's becoming harder and harder to get your story noticed. We've always tried to be ahead of the curve but you can have the best story in the world, but with journalists getting up to 300 emails a day it's easy to get lost. Handling clients' expectations is definitely a skill you need to learn.
About clients
Can you list some of your most well-known, or respected clients?
Our oldest client is Reed Exhibitions who organise Infosecurity, Europe's largest IT security event. They've been our client since 1995. Other clients include Imperva – who had the most successful IPO last year and ISACA, an industry IT association with over 100,000 members.
Tell us about one of your clients you recently worked with. What was the company's brief, your approach and the result?
SecurEnvoy is the trusted global leader of mobile phone based tokenless two-factor authentication and, although a small niche player, it wanted to compete alongside the big guys like the RSAs of this world. Its main objective was to be seen as a serious contender in the market and become a household name, so that when the sales guys approached their prospects, people would recognise the name. Isn't that the dream of every company?
We coined the phrase Nomophobia – the fear of being without your phone – and did an entire campaign around this phrase, linking the message that people hate being without their phones, therefore it's a great device to use for security – which is of course what SecurEnovy sells. A spurious link but it worked, achieving worldwide press coverage in some of the largest newspapers and news outlets around the world, and delivering around 10,000 hits on Google with coverage in 42 countries. And most importantly, when you type into Google "two factor authentication", SecurEnvoy is on the front page alongside RSA (and just look at their budget and numbers of staff they have compared with SecurEnvoy.)
How do you harness social media for your clients?
It is our role to manage our clients' reputations online and to become their ears, eyes and conscience. They rely on us more and more to listen, understand and engage with their audiences. Social media is also playing an increasing part in delivering the huge amount of content that we produce for our clients to a focused, targeted audience. Using daily SSM tools helps us to monitor our success, and enables us to report this back to our clients so they can see how well it's working.
What has been your most outlandish campaign?
Our clients will tell you that at least once a year they all get a fabulously outlandish campaign. Without these fun, crazy projects we'd never create the razzmatazz that our clients have grown to expect, and which we thoroughly enjoy dreaming up for them. Wouldn't our jobs be so boring if our clients didn't let us do these more quirky, risky ideas?
It's our surveys that actually bring in the most coverage. The Nomophobia story for SecurEnvoy, even after a year of running, still gets about four mentions a day. Many live on for years like, "how many mobiles are left in the back of taxis", "people give away their passwords for a chocolate bar" and more recently we worked out that "67,000 mobile phones would be lost during the Olympics"; that got us great headlines for Venafi. As I write this we're working on a new survey about Textlexia, which we are hoping will be our next successful campaign. It's all about turning a pretty dry and, at times, dull subject into a headline-grabbing story that even your mother will read about!
What are the main issues for your clients in the tech industry right now?
We don't really see any major issues for our clients at the moment because they are mostly in the IT security sector, which is booming, so they are a happy bunch for now. However, there aren't many publications in our space, so we're all competing for the small amount of space out there. It's why we've recently launched our own website – www.itsecurityguru.org – which is a great platform for getting our clients into. We do our own news service, which even has a daily video that everyone in the office participates in. Through this amazing new site we now have another avenue through which to release our clients news.
About journalists
Which areas of the press do you communicate with the most and which media outlets or journalists do you find you work with the most often?
We have a very close working relationship with the IT press and IT security press. However, as we do so many surveys that are of national interest we also work very closely with the tech journalists on the nationals too.
What can you offer to journalists seeking a story on one of your clients?
Reacting quickly is the name of the game, so the press know that they can always get a key spokesperson quickly if they want a comment or quote. We are lucky because most of our clients are either here or in the US, so no matter what time of day or night we can get a comment to the press if a story breaks. The press know that we are also producing strong surveys that have universal appeal and when they want stats on IT security or technology we always have some for them.
How do you build and maintain strong relationships with journalists?
It all comes down to having good solid content, not hassling them with banal, weak stories and only talking to them when we have a good story to sell in. We also try to regularly meet with them for lunch and have an annual Christmas bash. It also helps that we meet 300 IT press face-to-face every year at the Infosecurity press office.
In your experience, do you think the relationship between journalists and PRs is always harmonious, or is it more of a love-hate affair?
Hopefully never a love-hate affair. We need the press far more than they need us, so it comes down treating them with respect and fairness – getting to know them and knowing when to back off, so hopefully the relationship remains harmonious and always amiable.
If you could ask a journalist one question out of the ordinary, what would it be?
Fancy dumping our competitors' releases and only using ours?!
About you
What media do you seek out first thing in the morning?
Now that we produce www.itsecurityguru.org – with the aim that "we trawl the news sites so you don't have to" – it means that we have to trawl through all the tech sites and nationals to get the news, digest it and then post up the stories we think are most important to the IT security sector. Of course, this has to include SC, Infosecurity, The Register, Computerweekly and ComputerWorld.
Do you attend networking events? If so, which are you attending soon?
Never have time! Although, we've all just joined the CIPR so that everyone has a chance of taking a course or two on a subject that they fancy.
Name three guests you'd invite to a dinner party and why.
Will.i.am – I just would love to have him for Friday night dinner with my entire family; I think he'd just fit in beautifully, as long as he promised to turn off his mobile phone and stop tweeting at the table. It would be a scream.
Professor Gavin Giovannoni – he heads up the research team at The Barts and London School of Medicine and Dentistry; he is a genius and works tirelessly to find a cure for MS. I'm on the Aims2Cure committee, which raises money for his research. He and his team are such an inspiration and we've never really got round to having dinner yet.
David Bowie – because I reckon he'd still be fun even though he's getting on a bit.
If you could work anywhere in the world, where would you go and why?
We've now got so many clients in Silicon Valley, it would make sense for us to have a fabulous office near there – but it would have to be overlooking the sea.
What's the first rule of good PR?
Good content sold in well, honing your nose for a good story and knowing when to back off!