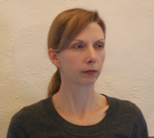 We take a closer look at some of the journalists from our Freelance Journalist Profiles – this week, Sarah Warwick.
What does Sarah write about? Everything related to property including interiors, renovation and DIY, design, decor and style, appliances, gardening and crafts. Sarah also covers fitness, health, running and other lifestyle topics.
Who for? Past staff roles include Ideal Home, Homes & Ideas, Your Home and Best. These days she writes for a wide range of national and consumer press as well as brand content for property, interiors, homes, and gardens businesses. Titles she's contributed to include The Guardian, channel4.com, Houzz, ACHICA Living, Fabulous, LandLove, Homes & Gardens, House Beautiful, Homes & Antiques, Real Homes, The English Home, Period Living, Good Homes, Grand Designs, Country Homes & Interiors, My Deco, Home, Style at Home and @heart LV.com.
Where can I see her work? Read her features on furnishing with green velvet, extensions on a budget, and homes of the future and professional decorating tips.
We found out a bit more from Sarah herself:
What's the last magazine/newspaper you bought? The Observer.
Tell us a favourite word (please keep it fairly clean…) Crepuscular.
If we ever get to buy you a drink, what would it be? A glass of good red wine.
If Sarah's journalism makes you feel right at home, here's how you can contact her for commissions or press invitations:
Editors: find out more and contact her for commissions via her listing on Freelance Journalist Profiles: Sarah Warwick.
PRs: if you subscribe to the Media Contacts Database, find out more here. If not, you can catch up with her on Twitter @SMWarwick.
If you're a freelance journalist yourself, take advantage of our Freelance Journalist Profiles (like everything ResponseSource does for journalists, it's free) and we might pick your profile for a future Freelance Journalist of the Week spot.