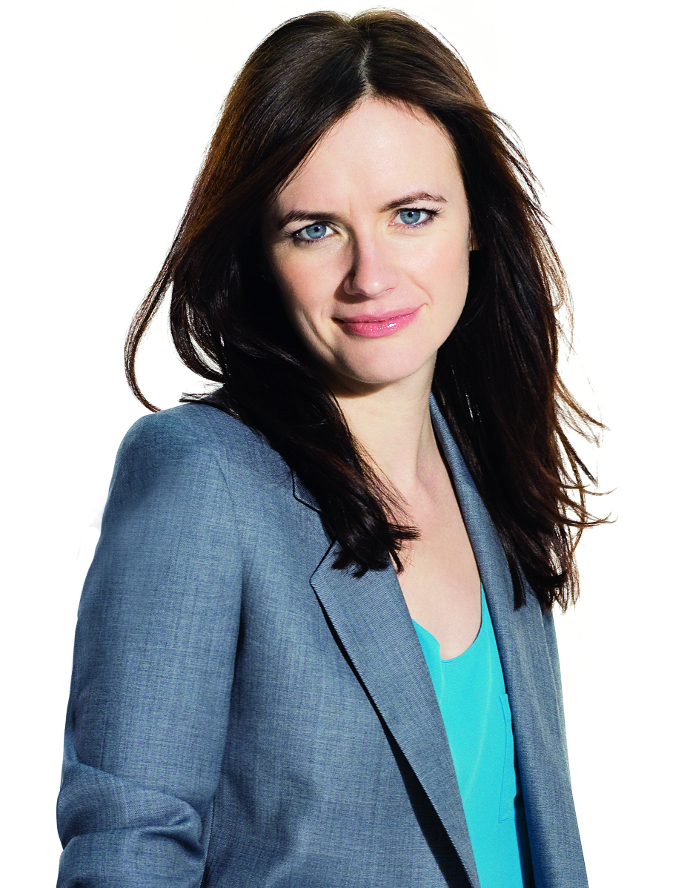 Today we grant you audience with InStyle's editor Eilidh MacAskill, who has worked on IPC's UK edition of the fashion and beauty monthly magazine since 2008, moving back to our shores following time over in the US fashioning the States-side version. In our video interview with Eilidh we talk InStyle's readers, PR and freelancer contributions and who's hot right now in Westeros.
Tell us a bit about InStyle…
InStyle is a magazine that features heavily, and focuses in a really in depth way, on fashion, beauty, and celebrity access. So we cover everything from designers, to brands, to fashion service, to beauty access. We cover talent – both A list talent and young, hot, up-and-coming talent. The kind of features that you'll get in the magazine… we usually don't talk about sexual positions, or how to get a job – unless it's how to look amazing to get a job – but we do discuss all the emotional resonances that women have with fashion and beauty and also we cover all of the talent in music, TV and film.
Who are the readers of InStyle?
The InStyle audience, generally, are women who work, who have a very healthy disposable income. They are obsessed with the topics – when they come to InStyle they specifically want a deep-dive into the details and they want the currency of information that we can give them, because it's very, very focussed. You don't come to InStyle for a feature on, say, a charity, you come to InStyle because you want to purchase and you want to immerse yourself in fashion, celebrity and beauty.
Does InStyle pay for contributions from freelance journalists?
At InStyle we do use freelance journalists. They tend to be people that we have, with our years in the business, have a relationship to. If it's someone that we haven't been in contact with before, it's because we like their work. But, yeah, we do use freelance journalists.
How should freelance journalists get in touch with the magazine?
Usually it's the person they have a relationship with. So if they have a relationship with me, get in touch with me. If they don't have a relationship with me and they're cold-calling, I'd say get in touch with our fashion features editor.
Does the InStyle team work closely with PRs?
We work closely with PRs, and I work closely with PRs, if and when the need arises. So there are several features in the magazine that, basically, you don't need to speak to a PR about. But when there're particular access and negotiations that need to be made, and ideas that need to be fleshed out, or the logistics of a feature, then, yeah, we work closely with PRs.
What information from PRs is useful?
The information that comes from PRs really comes from what they're 'PRing'. I'd say never over-promise, and always be succinct. But, really, you want to know who their client is, what access you can get, and when you can run it.
How important is social media for the magazine industry now?
Social media is as important as the pages on the news stand. Social media is seamless these days, and you use it like breathing. Some of my team are more… in the same way that some of my team style, they design, they write… some of them, it comes easier to them than with others. But, basically, social media is massively important to us, as a way to communicate with our audience, and pull more audience in.
We noticed on your twitter feed that you're a 'Game of Thrones' fan! [at this point, the interviewer pointed to her Brienne of Tarth T-shirt with great pride] Who's your favourite character?
Tyrion!
Have you read the books?
I started; I downloaded the books. I actually read more than I watch TV, but I couldn't really get into them. I might read them now that I'm watching the actual series.
What other TV shows and books do you enjoy?
I read anything and everything. I've got quite a catholic taste, so I love biographies, I love historical stuff, I love a lot of thrasher horror – film as well; I'm really into horror movies. And obviously, Film InStyle (the project that we did a few years ago that we're doing again this year) kind of connects to the talent we're featuring in the magazine, in acting and writing and producing.
Fret not; 'Game of Thrones' T-shirted DWPubbers probably won't be found on the cover of InStyle any time soon…but Eilidh can be found tweeting @InStyle_Eilidh.