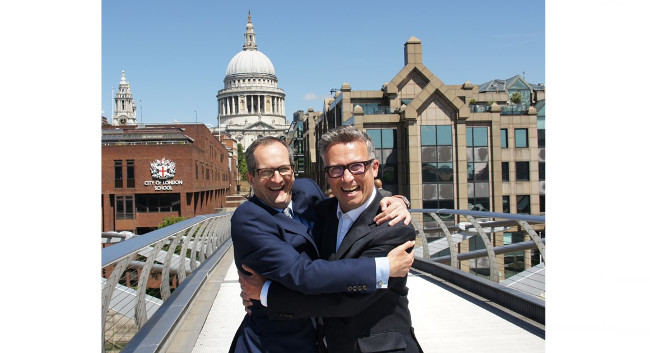 (Left to right: CEO and Founder of Westbourne James Bethell, and Executive Chairman at Cicero Group Iain Anderson.)
Cicero Group has acquired Westbourne Communications.
Westbourne will trade under its own brand, bringing expertise across the Transport, Energy, Housing and Technology sectors. Cicero Executive Director Tom Frackowiak will lead the combined public policy offer and Cicero Executive Director John Rowland will spearhead Westbourne's integration into Cicero.
Westbourne's team will move into Cicero's London offices at 10 Old Bailey, EC4M 7NG, from July.