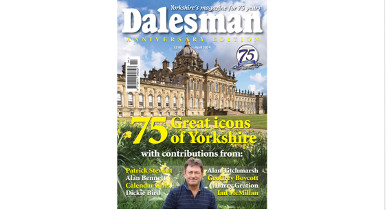 Dalesman magazine will publish a 75th anniversary edition next month, featuring several special contributors.
The magazine was first published in April 1939 by Harry J. Scott, a journalist who ran the monthly journal from his home in the Yorkshire Dales.
The Dalesman, which covers the whole of the historic county of Yorkshire, focuses primarily on the county's countryside. Editor Adrian Braddy, who is only the sixth editor in the magazine's history, joined the title two years ago from the Craven Herald & Pioneer.