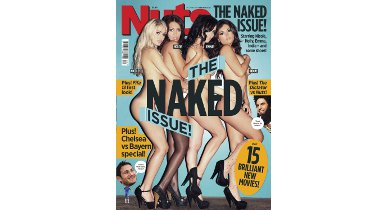 ZOO, Nuts and Front are to implement "more modest" front covers for their print issues following customer research from supermarket retailer Tesco.
Bizarre will also adopt a bag to cover future issues of its print publication.
The move to less overtly-sexualised images of female cover models follows protests of the sale of "sexist publications" from UK Feminista and Object with their 'Lose the lads mags' campaign. Nuts magazine had recently launched a counter-protest entitled 'Keep your hands off our Nuts'.
Read our previous Media Interview with Bizarre editor David McComb for his thoughts on gender equality in the magazine here.