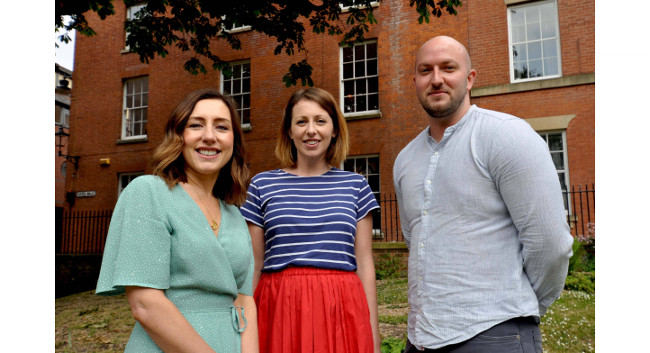 (Left to right: Office Manager Lisa Baker, Digital Manager Andrea Blark, and Head of Digital Martin Harris)
Digital PR agency Tank has welcomed Digital Manager Andrea Blair and Office Manager Lisa Baker to its expanding team.
Andrea, who joins the agency's digital arm to support and advise clients on SEO and PPC, has substantial agency and client-side experience, having previously worked in senior marketing positions around the world.
As Office Manager, Lisa will be the face of the agency for guests and will support Tank's growing cohort of PR and digital specialists, which has trebled in size over the past four years.