The best inbound marketing tool we currently use. It continually delivers the best return on investment of any of our marketing channels.
"ResponseSource has proven to be the best inbound marketing tool we currently use. It continually delivers the best return on investment of any of our marketing channels and has launched our local practice onto a national stage. 
PR is tricky business. Especially when you're a local services business and not in an industry where things easily go viral. It's also difficult for businesses to succeed with PR campaigns because they are difficult to track and often calculating ROI or even finding meaningful KPI's can be a struggle for any small business. 
With the pressure on bloggers and freelancers to provide instant stories and 24 hr content 365 days a year, it's often about being in the right place at the right time and ResponseSource has allowed us to achieve this. 
Since using the product, we've been able to align our PR and media relations strategy to fit perfectly with what the bloggers and news organisations want to write about precisely when they want it. The real-time nature of the platform and the level and seniority of the journalists combines to effectively get the biggest and best stories out to the world.
Smileworks Liverpool have a female CEO and are 80% women so International Women's Day is a big event in our promotions calendar. We have a female Oral Surgeon and an all-female support and nursing team. We are a practice designed and run by women who mainly serve women so we decided to take over a local radio station on the 8th March and get some publicity around the event. The intention was a genuine and authentic effort to inspire young women and female dental students to have the confidence to flourish in a male-dominated industry. And the media outlets were very much in favour of coverage.
We used some initial traction gained from articles in Virgin Entrepreneur, SmallBusiness.co.uk, Dentistry Magazine, the BDA, and Aesthetics Journal to trade the story up to bigger publications until we were being asked to comment for the Daily Mail on Katie Price's recent cosmetic interventions. Following this breakthrough things snowballed and now Dr Rowland-Warmann is becoming a minor celebrity in the Facial Aesthetics and Dental industry.
The campaign has firmly established us not only as the leading dental practice in the North West but has also launched us onto a larger stage with national and international rankings for a number of important keywords that have resulted in record-breaking amounts of traffic and have enabled us to become the fastest growing independent dental practice in the UK."
Submitted by Ed Challinor, First Officer
Coverage gained: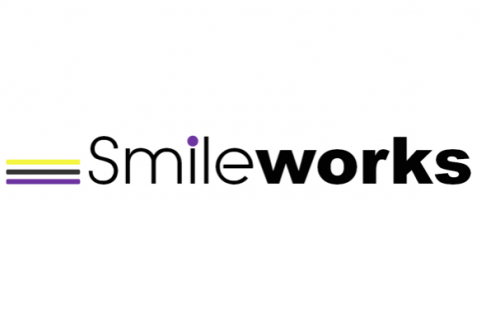 Smileworks Liverpool is the UK's most popular private dentist. With over 25,000 visits to our site each month we not only help serve the needs of our local patients with orthodontics and Invisalign but also provide a dental information service to people across the world. We help hundreds of patients each week look and feel beautiful with cosmetic dentistry and advise thousands on what is safe, effective and will get them the best clinical outcomes.
Company Size: 11-50 Employees
Company Type: In-house
Company Industry: Health & Medical