PR Sector Focus: Personal Finance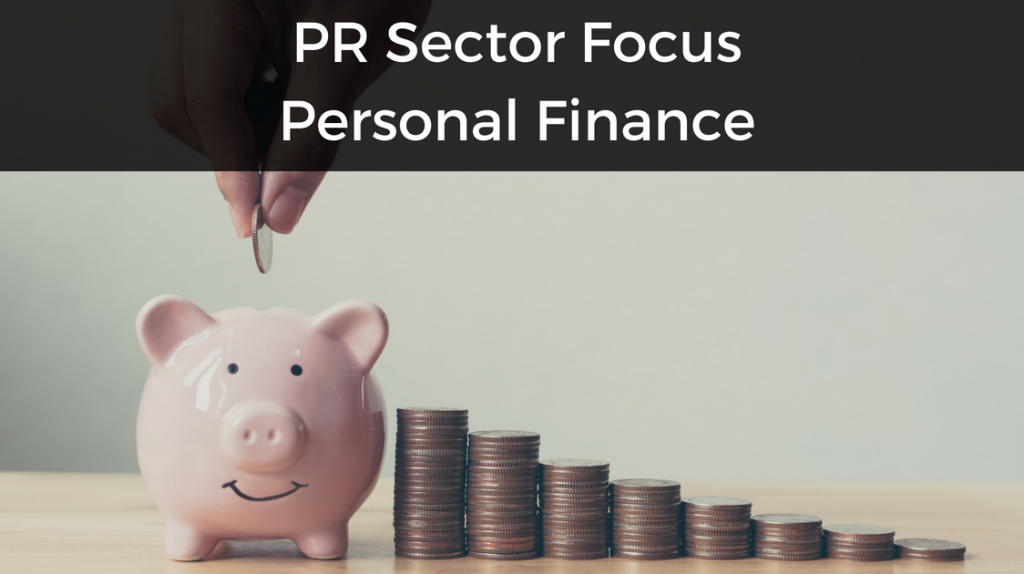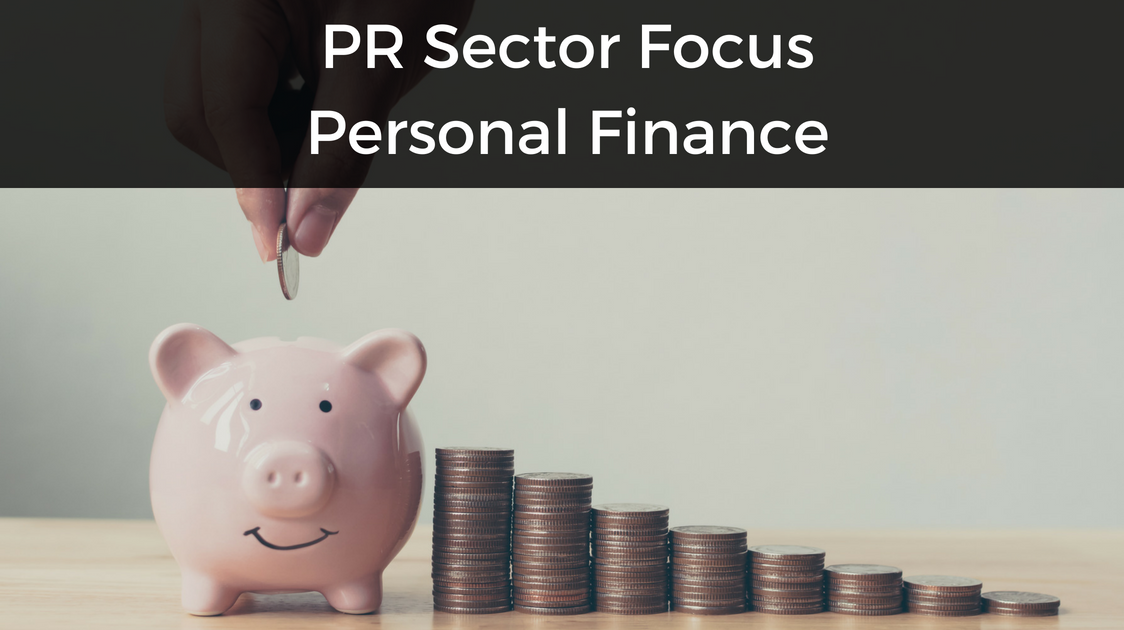 The lastest PR Sector Focus in the series is all about a topic we probably want to know more about, but perhaps one that still confuses us. I spoke to four PR pros from across the personal finance industry to find out how they are helping us to be savvier with our money!
Why do you like working in the personal finance industry?
Money is a perennial hot topic. It can be one of the biggest worries we face in life, and working out how to save it, grow it and use it in the best way can be hard, especially when we have so many other things we need to – or would rather – do. But how we manage our finances has a huge impact on the way we live our lives, and being able to have a positive influence on people's financial wellbeing is hugely rewarding.
Anders Nilsson, GoCompare
Whether you wake up in the morning and put on the radio, turn on the TV or check your Twitter, it's likely that there will be a personal finance story somewhere in the news headlines. Arguably, it drives more of the news agenda than ever before and this is why I love to work with consumer finance brands. Over the course of my career I've enjoyed working with companies from a range of different sectors but in my opinion financial services, and particularly personal finance, gives the greatest opportunity to be involved with campaigns and stories that carry real, genuine mass media interest. That's where the satisfaction lies for me.
Tom Briffitt, MRM
I've worked in personal finance for my entire career but it wasn't a sector I desperately wanted to get into as a Marketing Graduate! I accidentally fell into it in my first role as an Account Executive at a specialist FS agency, and have worked in the sector ever since.
Over the years I have worked for such a vast range of brands across almost every sector of financial services, and more recently, with some of the UK's challenger and fintech brands entering the marketplace.
On the face of it, financial services might not seem like the most interesting or creative sectors within Public Relations to specialise in but it's never disappointed during my 18 years working in the industry. No matter your wealth or background — finance and money is relevant to us all, these issues touch us daily and our job is to help brands engage with their audiences in the most impactful way possible.
Liz Willder, Teamspirit
First of all, these clients know the price of their time.
Second, they are people of word.
Third, they always stick to the plan, which is similar to how I prefer to work.
They always know what they want. They know their target audience, their strengths and know how to use them. Also, as we know, for business and finance market it is very important not only to be competitive, but also to have awareness. Hence, they immediately delegate their tasks for awareness and PR to the professionals with expertise. In such way, they win their time to concentrate on their business processes, new deals and partners, and sometimes to have a rest and recharge for the next round.
Kate Kifa, Minery
What are some of the big opportunities for the industry?
Open Banking presents a huge opportunity for the industry, but also a challenge. Financial services has fallen behind other sectors when it comes to customer experience. This is largely due to legacy IT infrastructure, a lack of competition in the market and poor governance, all of which have led to consumers' distrust in banks and other credit providers. The good news is that Open Banking is a chance for the industry to rebuild its relationship by improving the service offered to customers. Soon we will all have the power to share our financial data with different companies to make it as easy as possible to find the best offers and deals for us, which surely is a good thing. It will create greater competition, encourage banks to improve their technology systems and hopefully ensure that the customers aren't overlooked in favour of maximising profit.
Tom Briffitt, MRM
Financial industry is one of the most ancient industries in the world. It never slows down, constantly develops, improving its techniques and methods, as well as instruments. We can trace one of the most powerful instruments of this industry which is money. It developed from the primitive form of exchange of goods, like food, shells, banknotes – to the more progressive forms of online banking, cryptocurrency, smart contracts.
The potential of this industry is incredible – it helps develop numbers of industries, realize projects faster, as well as helps people get happier and healthier with making more and more opportunities affordable.
Kate Kifa, Minery
Better access to and use of data to help inform product development and address real customer needs will help make personal finance products more, um, personal. At the moment people are mostly offered a set of pre-determined products, or are assessed on how much they look or behave like a particular 'type' of customer. With better access to multiple data sources, and the application of artificial intelligence, tech companies will create new ways to take the hassle, perceived and real, out of managing the household budget.
Anders Nilsson, GoCompare
What is one of the hardest parts of working in finance comms?
Removing the stigma left by the financial crisis.  Getting brands to evolve and innovate to stay relevant, finding the proof points to demonstrate simplicity, transparency and doing what is right for the customer.  Only then can we really change perceptions of our industry, challenge the mistrust, and transform brand experiences.
Liz Willder, Teamspirit
Reaching people who aren't that interested to begin with. The personal finance sections of newspapers, magazines and websites, as well as the multiple blogs, podcasts, TV and radio programmes that are dedicated to money matters do a great job, but they inevitably attract audiences that already care about the subject. There's a significant section of society that either doesn't care about, or is put off by the ins and outs of personal finance, and these people are harder to reach because insurance, mortgages, savings accounts, energy tariffs and the like just don't turn them on. And when this results in billions of pounds being needlessly overspent by people, it's important to find ways to make money management more appealing.
Anders Nilsson, GoCompare
How do you add creativity into campaigns about serious matters?
By making things relatable. The minutiae of ISAs, interest rates and policy exclusions will understandably be meaningless (and boring) to most people, but showing how these things can affect – positively or negatively – people's everyday lives, and what they can do about it, can make people take notice. We're always aiming for the 'aha!' moment, when people realise that things aren't that complicated after all.
Anders Nilsson, GoCompare
The creative challenge to the cynicism and apathy towards financial services is immense and one of the biggest hurdles PRs and Brands need to overcome and of course, one of the industry's biggest battles is how to translate complex issues into plain English!
A lot of brands also now want to branch out from the specialist media (e.g. the weekend money / personal finance sections and money based websites) and elevate brand awareness in the news and lifestyle media.
So how can we create stories that prompt people to think in terms of lifestyle first, finances second? Serious matters don't have to be dealt with in a serious way – finding a light-hearted approach that gets to a more personal need or experience is a good start and simplicity in the message is key.
Financial services will always seem boring, resolving money issues will always seem too much of a challenge, and a large majority of people will continue to bury their heads in the sand and put off taking the necessary steps to secure their financial futures.
I think it's really interesting to look to other lifestyle brands (where loyalty and customer engagement and experience is markedly different), so that we can re-think communications strategies and deliver creative content and campaigns that help to create deeper, more meaningful relationships with customers.
Liz Willder, Teamspirit
Also read...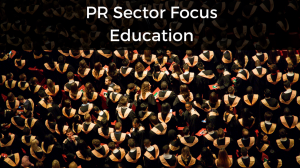 PR Sector Focus: Education
27 Oct 2017
What has been your favourite campaign to work on?
There are a number of campaigns that spring to mind when I read this. Property is one area I have a lot of experience in and I'm lucky enough to work with Hometrack, part of Zoopla Property Group, on its monthly UK Cities House Price Index, which provides incredible insight into the UK housing market and generates huge media attention on a regular basis. Another campaign I thoroughly enjoyed working on recently was the launch of a new rent reporting service, called Credit Builder. Historically, rental payments have not contributed to an individual's credit history and lenders have not considered them when assessing a person's creditworthiness. This issue has generated a lot of attention in the media over the last 12 months, helped by the fact that the founder of The Big Issue, Lord John Bird, has been campaigning for new laws to be passed to make this compulsory. An important stepping stone to making this a reality was finding the technology that makes it all possible, which is what Credit Builder does. To be part of that was really exciting and the campaign generated some great results.
Tom Briffitt, MRM
In terms of floods of coverage, it was the launch of GoCompare's midata-powered current account comparison service. We pioneered the use of Government-backed customer data to make current account comparisons tailored and relevant to people's needs, whereas previously customers were faced with a list of accounts to choose from but no real way to tell what was right for them. We held a launch, where the Treasury minister spoke to a room full of executives from the banking industry, we were mentioned in that year's Budget speech, and got wall-to-wall positive coverage applauding this long-overdue shake-up of an ages-old industry. For its sheer usefulness, I like our story about the misconceptions surrounding the European Health Insurance Card (EHIC). Challenging people's beliefs, and providing the right information (commonly held beliefs about what the EHIC can do – but really can't – could be disastrous for travellers) is hugely gratifying, and it's a story that is always well received by the media who see how helpful it can be for their readers/listeners/viewers.
Anders Nilsson, GoCompare
What is one key thing you have learnt about finance since being in your role?
I've learnt to be savvier with my own finances. Getting to know so many different financial services experts and talking to them every day has helped my own awareness and understanding of different products and services. Most importantly, this makes me realise how naïve I was when I was younger and how little I knew about money, which made my life far more difficult at times. I believe that we all should do more to help educate young people about finance and think what skills our children will need most to get by in the future. I certainly would have benefited from a little more education and support. This is a job for parents, for politicians, for financial services providers but also for people like myself, working in PR and communications. That is definitely something I would like to be more involved in to some extent in the future.
Tom Briffitt, MRM
The unnecessary jargon makes everything seem more intimidating than it is – once you see past it, it's actually quite simple.
Liz Willder, Teamspirit
What is your must-read publication or news site?
Day-to-day: BBC Radio 4 in the mornings and evenings (commutes with me are a blast…). Twitter and Google Alerts throughout the day. I set up searches for things I need to be kept informed of, rather than rely on specific sources.
Anders Nilsson, GoCompare
Sunday Times and Financial Times – for setting the agenda and providing the bellwether for how stories are being reported
BBC online and Twitter for breaking news and views throughout the day – vital in a 'newsroom' environment
Instagram / Instagram stories for sparking ideas on how FS brands might leverage the power of 'influencers' to reach audiences in a different way
Liz Willder, Teamspirit
---
Some great insight from Anders, Kate, Tom and Liz – I certainly learnt more about the industry.
I can't end this blog without telling you about my personal favourite finance website MoneySavingExpert.com and sharing my excitement of being retweeted by the site's founder Martin Lewis yesterday!
There's been some great new appointments at the site recently that you can view through our Media Bulletin.
Today I worked out that I've been using @MoneySavingExp to make smart money choices for over six years now (that was the first email in my inbox anyway). Thanks to @MartinSLewis and the team – I still use your site weekly and it gets better each time (as does my credit score!)

— Kelly Atkin (@HeresKelly) May 16, 2018
Thanks for reading. The next PR Sector Focus will be on the Farming and Animals industry, let me know if you'd like to be involved!
Subscribe to the blog
Get weekly updates from the ResponseSource blog
Subscribe