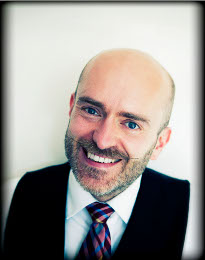 About the publication
How would you describe the readers of Bizarre?
Bizarre readers are fascinated by the darker side of life. Everyone who buys the magazine finds something in our pages they can relate to, whether that be our coverage of tattoos and body art; features on strange events and customs around the world; interviews with the hottest alternative models; features on kinky fetishes and weird sex; reviews of the latest alternative music, films and books; or shocking photographs that aren't for the faint-hearted. But what unites them is a fascination for everything that exists outside the mainstream. For many of our readers, Bizarre is like a badge of honour that connects them to a wider circle of people who don't, or won't, 'fit in'.
What magazines/websites would you consider to be the main competitors to Bizarre? What makes the mag different to them?
Today, more and more magazines and websites are straying onto Bizarre's territory. Whereas in the past Bizarre was the only magazine to feature heavily tattooed models on its cover, now many mens' magazines are using a similar look. And while shock/weird photos have always been a key part of Bizarre's content, we're now having to compete with the mainstream press, who've realised there's a huge appetite for peculiar images. But while other magazines and websites are treading on our toes, Bizarre has is a fiercely loyal fanbase that contributes to a unique 20-page section in the magazine, where we showcase readers' photos, artwork, tattoos and other wild contributions. Other magazines and websites may have cottoned on to the fact that alternative culture content sells – but I don't consider them to be true competitors, as our readers know Bizarre's heart is in the right place, and that we love our oddball content as much as they do.
How do you decide the content each month?
Bizarre is run by an incredibly small team – six people in total, all working from their own homes. Because of this unusual set-up we have to work months in advance of our press deadlines, so that we always have a steady flow of content to the design desk. We have a tight features list that runs until the end of 2012 – and while some of this content will drop out and new features will be slotted in, generally speaking we try to stick with this as closely as possible. The reviews section – which is managed by a freelance contributor – normally comes together in the early days of our four week production cycle, and the news and Photo Assault sections fill out during the final week, as we want to try and keep our content as current and topical as possible.
What interests you most about your job; what do you enjoy about working on the magazine?
I work with an incredibly talented and committed editorial team – in fact, during my 20 years in magazine publishing, I've never worked with such an inspiring, knowledgeable and fun group of people. For me, that's the greatest reward in working on Bizarre. Also, like our readers, I've always felt like an outsider, and have been inextricably drawn to the weirder side of life – so working on Bizarre is a dream job!
Are there any plans for an 'Alt Boys' section to accompany the 'Alt Girls' on the website? [This is a shameless request for such a thing from this interviewer, by the way]
We've featured alt.boys in the magazine in the past, but we've discovered that our male readers hate this content, and most of our female readers would rather look at sexy girls anyway! I'm certainly not against featuring more alt.boys in the magazine or on our website – but male models tend to take themselves too seriously for Bizarre's taste, or else come across as if they're taking the p*ss! [This interviewer weeps]
Has there ever been a feature/story that you considered too extreme for Bizarre and couldn't run it?
I've been asked this question before, and my standard answer is: "If you think Bizarre is shocking, you should see the stuff we DON'T print!" Although we always try to push boundaries with Bizarre, we need to keep a commercial perspective on what we do: if we published an obscene article and were banned from supermarkets, where a large proportion of our readers buy Bizarre, we wouldn't be able to continue producing the magazine – so we need to be careful. We're pretty diligent when it comes to self-censoring, and always remind ourselves that photos that may seem mildly shocking to us may be hugely offensive to more sensitive souls.
About you and freelance journalists
Do you pay for contributions from freelance journalists? If so, what do you look for in a freelancer?
Sadly, we no longer have the budget to pay for freelance contributions. Because Bizarre is produced on such a small budget, and with such a tiny team, I use a trusted group of contributors to provide all the copy – which unfortunately means that there are no opportunities for freelance journalists at present. But I'd be foolish to dismiss freelance contributions completely – if a writer with a good pedigree were to offer us a story that blew our minds, we'd find the money from somewhere to buy their content!
About PRs
Do you work closely with PRs or do you keep them at arm's length?
We have great relationships with PRs in the music, movie and videogame industries, who are always happy to have their clients' work featured in Bizarre – often because the content is so niche that few other magazines would touch it! But, sadly, we tend to keep most PRs at arm's length, as many of them have never looked at Bizarre or tried to understand what it's about. Every day I'm bombarded with emails about beauty products, sporting goods, fitness gear, pop music, spa breaks and other such nonsense. Mainstream content has never had a place in Bizarre – but if you're plugging a new dildo, do drop us a line!
If you could make one change to the way PRs deal with you, what would it be?
PRs should read the magazine before they get in touch!
How should a PR approach you about their client?
Simply show that you understand Bizarre, and have thought about an angle that suits the magazine. Recently, I had a wonderful experience with a PR who was working with a clothes designer who used parts of dead animals to create high-concept fashion. But rather than expecting Bizarre to print polished images of the artist's finished work, she provided us with exclusive, gory pictures of the clothes actually being created, which was an angle that excited our readers and caused much heated debate on our Facebook page. If a PR looks at Bizarre and finds an angle that will genuinely suit our core editorial, I'm happy to discuss ideas. Also, please remember that we don't have the budget to shoot original pictures of new products or buy images of celebrities we've interviewed – if a PR wants coverage in Bizarre, they need to give us all the raw materials we need.
What information/input from PRs is most useful to you?
As we're such a small team, we're incredibly pushed for time. The best thing a PR can do is be clear and succinct in what they're proposing – if we need to read the second or third paragraph of a long email to get a handle on what a PR is suggesting, we're likely to lose interest and delete the message from our inbox. Get to the point, people!
When is the best time for PRs to contact you, and what is your deadline for contributions?
The best answer I can give is ASAFP. As I mentioned earlier, we tend to work months in advance on Bizarre, as it's the only way we can keep the production process running smoothly. If a PR is working with a client and they think Bizarre would be interested, it's best to sound us out as early as possible with their idea, even if you don't have a lot to show.
About you
Describe a typical day at work: What are your editorial duties/responsibilities at the outlet (e.g. commissioning, subbing, features, interviewing)?
Since December 2011, the entire Bizarre editorial has been produced by my company, Blackthorn Communications. Dennis Publishing owns and publishes Bizarre, but my creative agency provides all the editorial content (words, photos, design, illustrations and so on), and also designs the marketing pages. On a consultancy basis I've retained the services of the editorial team who worked on Bizarre when it was produced in-house at Dennis Publishing, so we've been able to maintain the quality of the publication, despite the fact it's now produced in more a 'fractured' way, with contributors working from their own homes.
As for my duties, they're legion. As well as editing the magazine and everything that involves (commissioning, writing, subbing, liaising with advertising departments and so on), I also run the Blackthorn Communications business, which includes paying invoices, preparing VAT returns, trying to win new business and dozens of other exciting things.
Where have you worked previously, and how did you end up in your current position?
I've worked in magazines for almost 20 years. I graduated from City University's magazine journalism postgraduate diploma course, then spent a couple of lost years in business-to-business publishing. Thankfully, I was able to escape into videogame magazines, where I ended up editing a Nintendo monthly and countless spin-off Pokémon books. After that I went freelance and worked for a variety of magazines as a writer and sub-editor, including Empire, FHM, Smash Hits, J-17, Chat, Top Of The Pops and dozens of others. I joined Bizarre as managing editor, and was eventually promoted to editor on the strength of two 'magbooks' I'd edited for Dennis Publishing.
Do you tweet? Why, why not?
I used to tweet obsessively, but I don't have the time any longer. I plan to improve my tweeting game this year to help promote Blackthorn Communications but, frankly, I can't be bothered with personal tweeting any longer. Besides, my wife is such a furious tweeter that my friends only need to check her feed to see what I've been up to over the weekend.
Is there a favourite interviewee or feature for Bizarre that sticks out in your mind? Is there anyone you'd still like to interview?
As I love to travel, I've been incredibly fortunate as I've been able to write about some of the weird places I've visited for Bizarre, including the Lucha Libre wrestling and Carnaval de Oruro in Bolivia, the creepy Island Of The Dolls and Guanajuato mummy museum in Mexico and so on. Sadly, most of the people I'd like to interview are dead or inaccessible. These days I'm more focused on growing Blackthorn Communications into a successful business. We're hoping to launch into digital publishing this autumn, with an ambitious iPad magazine based on classic horror literature. Watch this space!