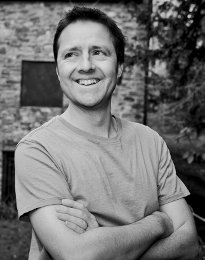 About Countryfile Magazine:
What subjects do you cover? What stories are you most interested in covering?
Countryfile Magazine is a celebration of the beauty and diversity of the British countryside. Like the TV programme of the same name – with which we're associated – we feature every element of rural life, from exploring magnificent landscapes and the unique people and wildlife that inhabit them, to farming, heritage, food and, of course, the hottest rural issues. Unlike the tv programme, we're able to give detailed practical advice about great places to discover, walks to take, charming rural pubs to visit, etc. – all tried and tested by us and our experts.
I'm always interested in fresh ideas, new places to explore, great stories…
What makes you different from the other outlets in your sector?
Countryfile Magazine's ultimate selling point is that it is a comprehensive companion to all aspects of rural life and how to make the most of them. Powerful imagery and strong writing give readers a great experience of the green outdoors every issue. Few national magazines have such a broad approach to the countryside, while we are able to combine food, walking, farming, history, wildlife, even 'dream' rural properties in one appealing package.
How do you decide the content, front covers and headlines?
Every issue must have a strong seasonal feel, with plenty of reasons for why you should buy this magazine, this month. Covers are always tricky – and must reflect the wide diversity of the content inside in order to attract readers with a very broad interest in the subject matter. But it must also be eye-catchingly beautiful – glorious landscapes generally do very well.
About you and freelance Journalists:
We do employ freelancers occasionally and I'm always open to pitches. I would strongly advise that if a freelancer wants to pitch an idea, they look at the magazine and try to imagine where their idea would fit best. I'm amazed by how few have actually bothered to read the magazine before contacting me.
Name the three most important attributes that make a freelance journalist stand out for you…
– Passion for and understanding of the subject matter.
– Think about the associated cover line to go with the feature. If it's a struggle, it's unlikely that the idea is any good.
– Patience – even great ideas can't always go in the next issue.
If you can, tell us about the best approach you've seen from a freelancer…and the worst…
Best approach – "I've read your magazine. I love it. I've got a unique/new/strange idea that I know your readers will love."
Worst approach – "Have you ever done anything on the Lake District?" Addressing the pitch to the previous editor and sending in ideas about parochial stories that have no wider interest. Pestering.
About you:
Describe a typical day at work:
Like any other editor – it's a question of spinning plates. A constant quest for new, better ideas, better writers and better covers, etc. while juggling admin, staff, budgets, contributors and the daily deluge of emails. As we are a small team, I am rightly expected to muck in with subbing and other elements of production as well as planning overall strategy. And, occasionally, I even get out into the countryside, meeting quirky characters and exploring and writing about the hidden corners of the land.
What interests you most about your job?
Being a very amateur naturalist and having grown up in the country, I'm extremely lucky to work on a magazine that immerses itself in rural life. Every day is genuinely an exploration – new places to be discovered, new skills to learn, new food to try. I hope this is reflected in the magazine. Watching how the different interest groups tackle/influence a major rural issue is utterly fascinating. I'm never bored.
Where have you worked previously?
I began life at Dorling Kindersley in Covent Garden in the mid-90s, progressing via a few years freelancing to BBC Magazines, where I have worked on BBC History, Wildlife and now Countryfile. Plenty of ups and downs along the way but my time freelancing has served me well when dealing with freelancers today.
Do you tweet?
Yes, the 'magazine' tweets. It is a brilliant way for us to respond instantly to comments about the mag and the tv programme and build a dialogue with followers that shows we're human! Hopefully, it extends the brand.
What's the best advice you have ever been given?
Personally: Read novels, don't write them.
Professionally: Spend time (and money) getting to know your readers.
What media do you seek out first thing in the morning?
BBC, The Guardian and The Telegraph websites – gives me a broad range of insight into rural matters.
If we gave you 1,000, what would you do with it?
Buy a deluxe chicken house and hens.