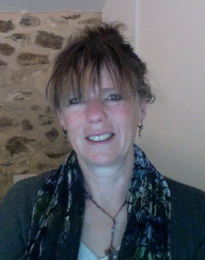 Hi Richenda, tell us a little about Property News and who reads it?
Property News is a digital regional commercial property magazine covering the South-West and Wales, South and Midlands. It was first published about 18 years ago as three separate print magazines covering these regions. When the magazine went into liquidation, it was bought by Purlieu Publishing who made the decision to relaunch it in a purely digital format, incorporating the three regional titles on one umbrella website – www.propnews.co.uk went live in May 2012.
Property News is read by property professionals (i.e. surveyors, agents, developers, architects, planners, lawyers, environmentalists, public sector workers, accountants, etc.) from around the globe, as well as by potential property investors, landlords, tenants and, well, a whole raft of people who are connected in some way to the property market as a whole.
What subjects does Property News cover?
Property News covers all aspects of commercial property, with a particular focus on property deals (properties which have been let/sold), commercial and residential developments, people moves and industry comments on subjects such as emerging markets and government legislation.
One thing is for sure; we are not short of news stories – even during traditionally slow periods such as August and Christmas, there's always plenty going on in the commercial property world! With regards to property deals and people moves, it's a way of providing a research resource for anyone wanting to check property rental levels and lease terms in different areas. It's also a way of tracking trends. New hirings are again important as they reflect the market confidence returning.
Equally important as breaking news is the 'Property Articles' section, which features editorial written by the UK's top property experts. These are strongly advice-led and offer specialist insight into specific areas such as law, investment, planning, environment, government legislation and, of course, the core individual commercial markets: offices, retail and industrial.
One of Property News' chief objectives is to not only demonstrate the tremendous bank of knowledge that exists within the UK commercial property industry, but also to allow access to it and demystify what it is all about.
What is Property News most interested in covering?
Anything topical, newsworthy, informative and useful relating to commercial property.
What makes Property News different from the other property outlets?
We cover everything, from the tiniest letting to stories of national importance. We are genuinely interested in what everyone in commercial property has to say across our three regions. Commercial property is a fascinating and exciting world and we try to get that across to our readers.
What have been the title's biggest achievements this year?
Our biggest achievement was quadrupling our readership in the first year. In addition, because we are prepared to take the time to talk to people within the industry and to listen to what they have to say, I am proud to say that we have also secured some brilliant pieces of editorial, exclusive to Property News.
Another achievement, which I find tremendously exciting, is seeing social media working so well for publishing. We ran an expert article about a little-known area of commercial investment, which I posted in one of the big commercial property groups on LinkedIn, and it created a huge stir of interest, which resulted in the commercial agency who wrote the article acquiring a number of new clients. Result!
Does Property News produce a features list? Why? Why not?
No. Because we come up with some cracking feature ideas and I don't want to give the game away to the competition. I have noticed that a researcher from Estates Gazette recently joined the Property News group on LinkedIn!
What type of PR agencies does Property News work with?
Some very good ones, I have to say! And a huge variety of size and type. Some of the best ones are very small and know the world of property very well. You can discuss topics for features with them in detail and they make sure their clients deliver the articles on time. These PRs are worth their weight in gold.
Does Property News tend to work with the same PRs or do you receive contributions from a wide range of sources?
Mostly it is the same bunch. But as the magazine is continually gaining greater recognition, I am finding new ones coming on board all the time.
Of all the press releases Property News receives on a daily basis, what percentage of them make it to publication?
Very difficult to answer this, as the volumes of press releases we receive vary, but probably around a third. Sometimes a press release that isn't right as a news story sows the seed of an idea for an article. So it's always worth sending a story in.
Do you find that your idea of what makes a story and a PR's tends to differ? How?
I think that PRs who have property clients are, on the whole, pretty switched on and very rarely do we have a difference of opinion.
How do you think the PR/journo dynamic will change in the future?
I think the quality of content is improving as more PRs recognise the importance of really well written news stories that require little additional subbing and can go straight to the page. Certainly, better photographs are coming our way, which is great, as images do help add variety to a page.
Describe a typical day at work: editorial duties, such as commissioning, subbing, features, interviewing?
Getting new stories on to the site is a chief priority, but it takes longer now, because stories have to be optimised, as do the headlines and images. So forget the idea of slapping a story on the website quick! Subbing is crucial, because press releases aren't always that well written, plus their content has to be checked in case there are any howlers – which always reflect badly on Property News.
Planning features is one of my favourite jobs. I love spotting potential topics. The scary part is when you send out a media alert and ten law firms are vying with each other to write the article. That part is very labour intensive, deciding who to commission (if they haven't written for us before) and making sure there are back-ups in place in case we are let down.
What interests you most about your job?
Pure and simple – property. You cannot work in property unless you are passionate about it and, fortunately, I have always lived and breathed property. So editing a commercial property magazine is a brilliant job that combines my journalism skills with my love of the industry.
Where have you worked previously and how did you end up in your current position?
I've always been a magazine journalist and began my career at Haymarket Media Group, where I was fortunate enough to land a job as assistant editor on Hi Fi Answers, then I worked at IPC Media as a sub-editor on Homes & Gardens, which was followed by becoming deputy editor of Perfect Home. I've freelanced for a number of years now, writing for magazines such as Ideal Home, Your Home, Inspirations, Period House and Period Living, as well as doing copywriting for local businesses and PR/marketing agencies.
My work seems to becoming more web content-focused and I am writing not just content for websites, but also blogs and press releases/news stories that can be used on websites as well as distributed to the media.
As a freelance journalist, copywriter and blogger how do you balance work/life commitments?
If anyone out there knows the secret to keeping a good work/life balance, please let me know.
Do you tweet?
Without doubt. I tweet for @Prop_News as well as @AllaboutProp, which is for the property/homes/interiors blog that I write and finally with my copywriter hat on @Copywriter_SW.
If you could time travel, what time would you go to?
I would go back to the Georgian period – the architecture is fabulous.