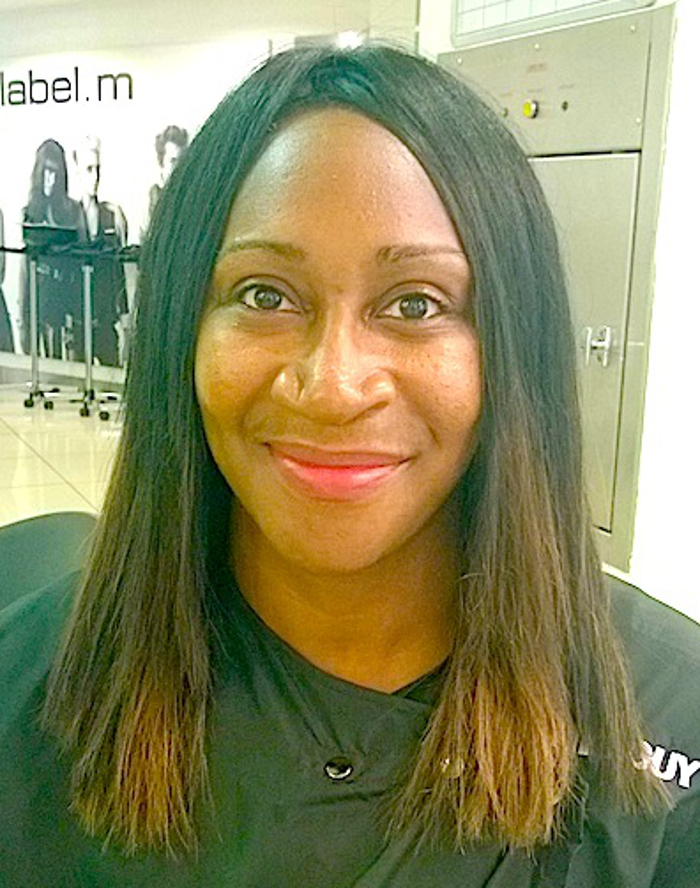 A website born from a hashtag discussion on Twitter? Not so strange in today's increasingly digitally-driven media marketplace, as we learn from brownbeautytalk founder Ronke Adeyemi…
The launch of the beauty website expands on the success of #brownbeauty, and covers skin/body/hair care and make-up for women who frequently aren't catered for online by the big brands. Whether the largely white-centric coverage of beauty is down to the retail brands themselves, their PR departments, or the lack of an intersectional focus from magazine and website editors is just part of what we ponder in today's interview with Ronke.
Tell us a bit about brownbeautytalk – what inspired you to launch the website back in the beginning of April, and what does the site focus on?
I follow a lot of Twitter discussions and every Sunday I take part in one called #bbloggers where we discuss beauty blogging, etc. A fleeting comment made me realise that there was not a forum where Women of Colour (WoC) could discuss beauty topics that concern us. And as we are huge consumers of hair and make-up this seemed crazy, so #brownbeauty was formed. The website was created nine months later as an extension of the brand, and to strengthen it. Aside from Black Hair, Pride, and Black Beauty & Hair, there is not an online beauty publication for WoC in the UK, so I decided to create one.
Are you working with any freelance journalists on the website (or do you plan to in the future), and which kind of pieces are you likely to commission?
I work with several very talented and committed freelance journalists on brownbeautytalk who help me try out products and review them. The pieces I commission tend to be anything from product reviews to topical features. I am also on the lookout for any great feature that conveys the experience of WoC.
How can PR companies help you with putting content together – are product samples useful?
brownbeautytalk is an online magazine so it is very time-conscious; we have a four week lead for skincare and hair care and two to three weeks for make-up. I spend a lot of time on forward planning – for instance, I am working on the editorial for June and July, so the sooner I know about a product release or event, the better. That way, I can slot it in and arrange for it to be covered. I tend to send out an email to all the PRs on my database twice a month asking for info on releases and events and I get a lot of ideas for content from that. However, I am open for PRs to contact me about news, events, or product samples.
Would you prefer the first approach to be by phone, email, or a parcel of goodies arriving on your desk?
I would much prefer email so I can look into the product and decide if it is appropriate or not. My frustration with beauty launches is when we attend an event where foundation is included that there are never any shades for WoC. So we are left with goodie bags full of beige products which is no good for us and surely a waste of resources for the PR and brand. I think that when a PR/brand is launching a collection which includes foundation that they should bear the needs of WoC in mind. When you think about the logistics, it should not be too onerous.
Afua Adom of Pride magazine has previously told us: "I wish PRs were a little more open-minded with what we feature in Pride. It's sad to say but some companies (namely Topshop) and PRs still aren't keen to send us images or clothes for shoots because they are just, to say it simply, racist" – do you think there is a similar attitude with beauty product brands?
There is a real lack of awareness out there when it comes to catering for WoC and it is not just a PR thing. It really does stem from R&D and moves onto retail and marketing. I think we all need to work together to improve things.
Could brownbeautytalk have come about without the advent of Twitter? What other incarnation could you see it taking if you'd launched, say, 20 years ago?
We could have created the website but it would have not had anywhere near the impact it did without our presence on Twitter. The fact that we built our community on Twitter and Instagram allowed us to walk into an already-built readership, which was invaluable. We kind of did it the other way round. 20 years ago would have been a very different story; we would have been talking about a print magazine which would have required a lot of financial investment in order to launch.
High-street magazine shop shelves are very secular, even when taking a casual glance – aside from publications specifically for WoC, the big-name fashion and beauty stalwart magazine brands often feature a sea of white faces on their covers, despite being aimed at all women, yet a myriad of blogs, websites, online magazines have flourished online with more diverse focuses. Is online the place to be when looking for something less homogenized?
I would say yes. The web has allowed anyone to set up their own platforms, be it websites, blogs or discussions. The fact that you do not need excessive funding is very appealing – I have heard that there are two more beauty websites aimed at WoC launching later in the year, which is fantastic.
Who are your personal style and beauty icons?
Lupita Nyong'o (of course), Kerry Washington, and I love the way Rihanna mixes it up and her Jekyll and Hyde style.
What can we expect if we join the talk at #brownbeauty on Sunday evenings?
Expect a lively discussion, and lots of advice and tips from WoC all over the globe. Brands will find a lot of useful tips on catering for WoC that they could use to develop brands at R&D and marketing level. I have heard that a couple of people have set up businesses from watching the discussion, so we must be doing something right.
Get tweeting @BrownBeautyTalk, and join the discussion at #brownbeauty.
Ronke also blogs at Ondo Lady, for which she won Blogger of the Year at the 2011 Precious Awards.