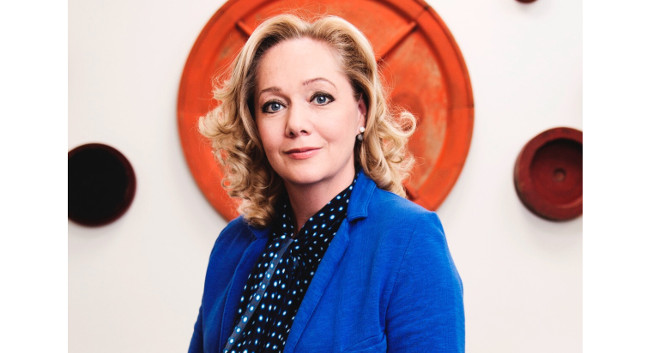 After the recent merger of Porta Communications' agencies Redleaf and Newgate Communications, we caught up with Emma Kane to find out about her role and some of the challenges she faces.
What does it take to run a successful agency?
You have to have a vision and a strategic plan; you have to know how you to differentiate yourself from the rest and why your agency can be the place where people aspire to work; and you cannot ever forget that it is a team effort, so you need to surround yourself with the very best people you can.
What are the benefits of merging two agencies?
An agency today is not just about the people, you also need to invest in technology and the right type of tools to give you accurate data and insights.  A merger may increase the range of products and services you can offer – adding public affairs, for instance – the geographic reach to allow you to communicate locally, nationally and internationally and a greater talent pool to draw upon.  That is more my focus: synergies are good, but they only achieve so much.
And what are the challenges?
The challenges are the opportunities too – it is all about communication. You have to have the trust of your current team and win the trust of the new team; and you have to reassure your clients that this is good news and not a distraction.
This all comes down to communication which, in turn, needs to be regular and consistent.  You also need to excite people and take them on the journey with you. That's because competitors can try and unsettle people and clients by exploiting a period of change.
There are, of course, operational challenges – different systems, short-term duplications of costs (such as property and licences), and then there is the question of branding. Don't fudge it in an attempt to please everyone is my recommendation.  Understand what the brand equity is of both brands and be decisive.
What do you wish you knew 10 years ago?
I don't like to look backwards and I am very proud and happy with the path I have followed.  However, if I had known the speed that the internet would change the face of our high streets and the retail industry, I would have invested in stocks such as Amazon and Alphabet (owners of Google) at an early stage. This savvy move would have given me a lovely war chest to invest in building out my business more quickly.
How do you manage your to-do list?
There's nothing revolutionary, I simply prioritise things on the list and make sure that I get things done in the order or on the days they need addressing.
What are your top tips for managing a crisis?
Don't be an ostrich – think about what the worst possible outcome could be and work back from there. Always tell the truth.  Communicate regularly.  Show empathy and apologise.  Work with the media not against journalists.  Consider the needs of all your stakeholders.  And remember that it is always much easier to manage a crisis if you are prepared, have a crisis comms plan developed with expert advisers and have a well-rehearsed crisis communications team which has the right people on it, all of whom have deputies.
How do you stay in the know about new technology?
I read a lot, I have an amazing team including digital experts and I am naturally curious about being as efficient and effective as possible.
Where do you go to get inspiration?
Who won the awards and why, who's behind a great piece of coverage, how are people changing the way they do things in other industries and what can we learn, chatting to new joiners out of university or seasoned professionals who have joined the team.
Everywhere you look, everything you listen to, such as a TED Talk or an analysis of how a rumpus has broken out on social media, there is inspiration. I'm a magpie for bright and shiny ideas that are out there waiting to be spotted when the spotlight's on them.
Visit the Porta Communications website
Visit the Redleaf website
Visit the Newgate Communications website
Follow Emma Kane  – @emmavkane