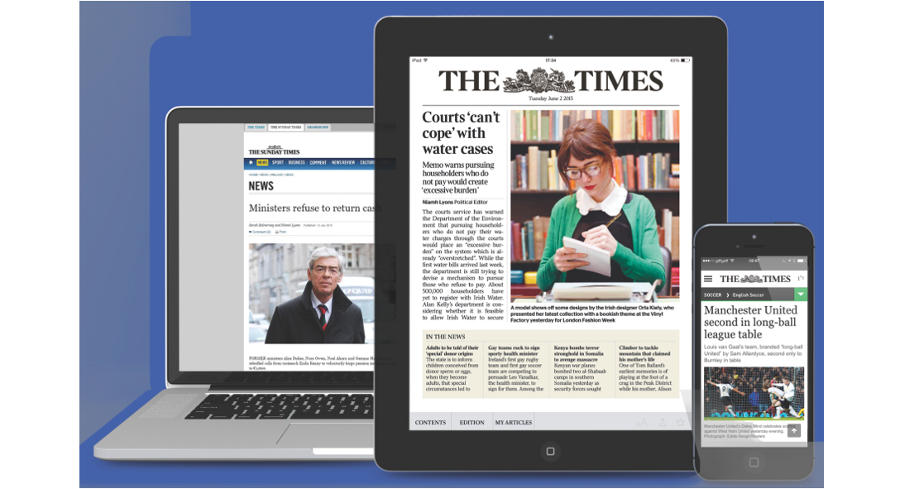 The Times has launched an edition for the Irish market. The digital-only product forms part of a seven-day digital subscription with The Sunday Times.
The newspaper will provide daily news, analysis and sport alongside supporting content from the UK edition of The Times. Editor Richard Oakley will lead its team of journalists, which includes deputy and business editor John Walsh and political editor Niamh Lyons.
The first edition is available to view on smartphone, tablet and desktop.