Bad Brits, bath maths, and children who chomp churros – another month in statistics on the Press Release Wire
By Vanessa McGreevy
13 Sep 2017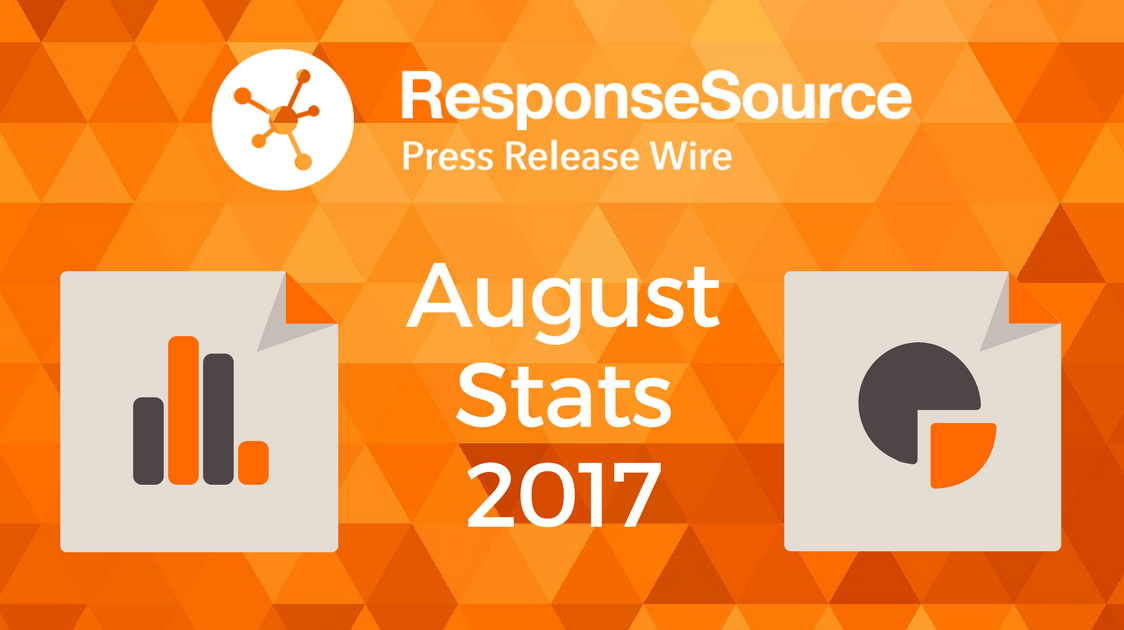 We dust off the abacus for another of our monthly statistics round-ups from the Press Release Wire.
Tech and business
Cyber security is always good for a worrying statistic or two. NTT Security reports that global cyber attacks were up 24% during Q2 2017 and 67% of malware attacks are carried out by phishing emails. They're particularly concerned about the manufacturing sector, which suffers more than a third of documented cyber attacks.
http://pressreleases.responsesource.com/news/93744/cyber-attacks-occurring-more-frequently-and-with-greater-sophistication-/
Let's counter that with some good news for industry.  Alexander Mann Solutions says 71% of employers believe the Apprenticeship Levy will offer to a new route into the workplace that could rival graduates as a source of talent: http://pressreleases.responsesource.com/news/93761/the-apprenticeship-levy-the-most-fundamental-change-in-our-education. And if you're an entrepreneur you can boost your chances of success by 16% with a business plan, says a joint study by University of Edinburgh Business School and RWTH Aachen University: http://pressreleases.responsesource.com/news/93698/entrepreneurs-who-write-a-business-plan-are-more-likely-to/
Moving in to retail, IRI's latest research says that changes to the way retailers and suppliers run promotions have led to an 18% fall in consumer savings through promotions compared to 2016. Annual levels of multibuy sales fell from 14% to 9% which the IRI says is partly down to pressure from the CMA (formerly the OFT), as retailers lower base prices rather than offering promotions. Fill your basket with some more info on http://pressreleases.responsesource.com/news/93766/gbp-billion-worth-of-discounts-disappear-from-supermarket-shelves-as
Also read...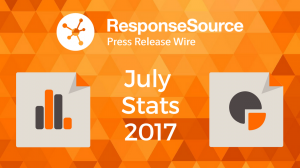 Security concerns, mistrust of charities, and where 46% of people keep their washing machine
14 Aug 2017
At home and out and about
Faith in Nature tells us that only 4% of British people have baths, but don't worry, it's because 79% are efficient types who just prefer showering (let's not think too hard about what the missing 17% get up to). If you want to know which workers take the longest showers and just how rarely we actually sing in the bath, see the soapy stats on http://pressreleases.responsesource.com/news/93799/the-myth-of-the-relaxing-bath-brits-are-not-taking/
More relaxation could be just the ticket for the 90% of us who find that commuting leaves us frustrated, stressed or angry for up to 50 minutes after we get to work. Luckily, Evans Cycles wants to make our commute easier, saying e-bikes can counter three of the major excuses for not cycling: time (cited by 27% of commuters), arriving hot and sweaty (33%), and lack of fitness (19%).
http://pressreleases.responsesource.com/news/93820/hovis-boy-finally-conquers-gold-hill-after-years-thanks-to/
Whatever your age, Vision Direct and Fight for Sight want you to wear sunglasses whenever you're outside (although it notes children's eyes are more vulnerable to UV damage). Clouds only reduce the amount of UV by around 10% but good quality sunglasses can block 95% of UV light: http://pressreleases.responsesource.com/news/93742/vision-direct-and-fight-for-sight-launch-thinkuv-campaign/
And finally…
We finish with a dip in to Ginger Comms' newsroom which has survey-based stories on behalf of a number of clients – a few that caught our eye (find all these on http://pressreleases.responsesource.com/newsroom/GingerComms/releases/):
38 days of our lives are spent waiting for parcels and goods to be delivered, and a further 18 days spent queuing at post offices (from TalkTalk)
90% of us have a dark side, with the average Brit confessing to six bad deeds in the last 12 months – probably plotted in those post office queues, we suspect (from playojo.com)
Keeping up with the Joneses isn't as common as you might fear – while 21% covet the life (or possessions) of their next-door neighbour, more of us (55%) want the lifestyle of our best friend (Currys PC World)
Hectic schedules, family commitments and a lack of faith in our talents are the reason 63% of British people are "letting their creativity die" (BIC)
It's not all doom and gloom though, a Giraffe World Kitchen poll said a third of parents say their children are culinarily adventurous and half said 'they will try most things". As a result your average 5-year-old today has probably scoffed hummus, churros, edamame beans, gyozas, tagine, halloumi, and chorizo among others – several years ahead of their parents who tend not to have tried such adventurous dishes until their late teens or even their twenties.
In these round-ups we're taking a look at just a few of the stories you might have missed on the Press Release Wire. These may not be to your taste (although do try the churros, they're delicious, as any five year old will tell you)  so why not take a look at http://pressreleases.responsesource.com/news and see if there's some background for your next story?  Or if you have a news story to share, take a look at our distribution options.
Read next
Subscribe to the blog
Get weekly updates from the ResponseSource blog
Subscribe