Media Interview: Karen Edwards, travel and lifestyle journalist and Journo Resources senior journalist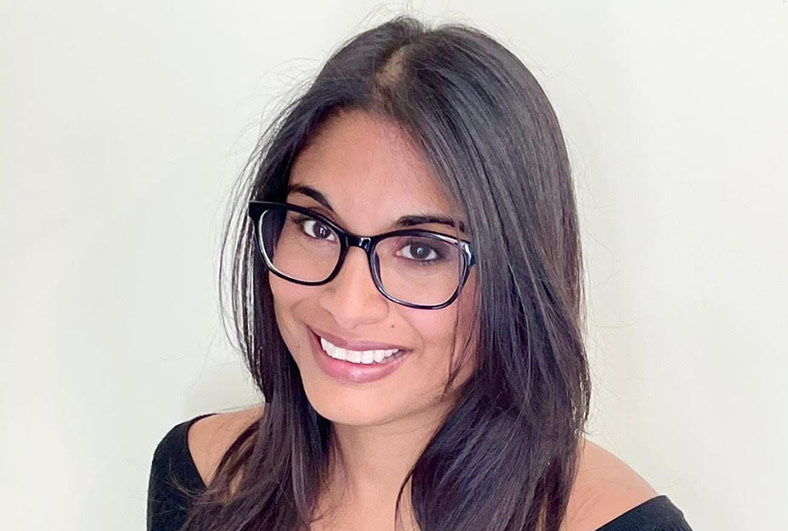 Travel and lifestyle journalist Karen Edwards recently joined Journo Resources as a senior journalist and is hoping to share her expertise with those at the start of their career in the media. With 18 years of experience in journalism, ten of them freelance, Karen has seen the ever-evolving landscape of the media industry changing first-hand, with what has arguably been the most dramatic period of flux happening over the last 18 months.
Karen spoke to us about, the unique pressures experienced by the travel media during the pandemic and what is likely to be coming up for the sector.
What originally attracted you to journalism as a career?
Funnily enough, it was through my love for teen mags. I was around eight or nine years old when I would go to the newsagents with my dad to pick up the Sunday newspapers and I would buy a magazine like Smash Hits, Big!, TV Hits or Just Seventeen. I'd spend hours sprawled out on my bedroom floor for the next few days – soaking up every single word. Those magazines brought me so much joy. I loved reading, getting to know the interviewees and learning about pop music. I found myself thinking, 'I want to be doing these interviews and writing these articles one day'.
What are the best and worth parts of working in journalism?
The best parts come with researching and writing an article that you have put your heart and soul into. It might be a topic you really believe in, that you can write about confidently and know you are informing readers and providing them with valuable knowledge, or great entertainment. It might be telling someone's story; giving them a platform that they may not have otherwise had. Nothing beats the feeling of seeing those stories come to life on a page. The worst is that being a journalist can bring mistrust and criticism from those who don't understand what you do. Writing an article takes a lot of time, patience, research and care. Yet it can be really disheartening when you hear or see people bagging out all journalists and putting us all in one mistrusted box.
What are you most looking forward to getting stuck into in your work with Journo Resources?
I've been fortunate to be a journalist for 18 years now, and I've been freelance for over ten. I really hope I can share some of my and my colleagues' experiences with up-and-coming writers on Journo Resources. I'd have loved to have had a network of journalists willing to share advice with me when I was starting out – hopefully this will really help people. This is such a fantastic tool for writers at the beginning stages of their career, especially.
Having had experience in the entertainment media sector, you moved to focus on lifestyle and travel – what prompted the change?
It was a very natural change for me, my journalism and writing has always grown with me. I love working in the entertainment sector and still do quite a bit in that department – but travel, especially, became a huge part of my life in the last ten years and I'm fortunate to be able to write about the wonderful people, cultures and environments I've come across along the way. Lifestyle covers such a broad range of subjects, and I've written a lot about sustainable living, mental health and physical wellbeing in particular.
What have been some of the most difficult periods, in your opinion/from your experience, for travel journalists since the start of the pandemic?
Oh goodness, the pandemic has had a huge impact on all sectors of the travel industry, including travel journalists. We have seen the closure of some iconic travel titles such as the Sunday Times Travel Magazine and Lonely Planet magazine – that has been very sad. In addition, being unable to travel, explore, research and interview in person is tough for any journalist, but in travel these are so necessary to bring the essence into a piece. It has been difficult for editors too, trying to source interesting, relevant, accessible content throughout the pandemic – especially when people couldn't travel at all. That's not an easy balance to achieve when the world is grounded. In addition, it's still not easy to keep up with ever-changing travel traffic light system and testing and quarantine requirements.
What kind of contributions from PRs do you find useful and when are the best times for them to get in touch?
I really appreciate it when PRs have done a bit of research and know the topics I specialise in. I am happy for people to get in touch with me at any time via email and I try to come back to emails as much as possible, when my workload is a little quieter.
Which travel and lifestyle trends will you be writing about over the next few months/into 2022?
The future of responsible travel, and what that looks like as we move on from the pandemic, is a really important topic right now. We need to expand on buzz words such as 'sustainability', and really work to understand and explain what changes need to be made, and why, to help tackle the environmental crisis we are facing. As journalists, we hold a real responsibility when reporting on these topics. We will also be exploring the effects of the last 18 months on society, mental health, politics and community attitudes for a long time to come. We've all been through a lot!
What has been your own favourite travel experience, and why?
There have been so many memorable experiences, but I have to say going to Antarctica for the first time really blew my mind. Setting foot on a continent where we, as humans, are completely at the mercy of the weather, the sea, and the wildlife and environment is truly eye-opening.
If you could travel anywhere and back safely right now, where would it be?
I'd have to say South Australia, where my in-laws live. My partner and I miss them very much and really hope it won't be long before we can travel freely between our parents and families.
What will be the lasting effects of the pandemic on the travel industry?
So many businesses within the travel industry have struggled over the last 18 months, I don't think we fully understand how much the industry has been hit yet. The United Nations World Travel Organisation is currently predicting we won't return to pre-pandemic travel levels until at least 2024 – experts say the industry has been set back by around 30 years. Then there are the communities around the world who depend on tourism and are seeing little or no tourist income at all. This pandemic has been devastating and isolating for so many people. It will also take a long time before people will feel completely comfortable about travelling again and putting their trust in international travel, especially, the way they did before. I think a lot of people will remember how airlines, in particular, have handled the uncertainty of the pandemic – how flexible their policies have been with restrictions changing and this will influence how they travel in future, and who with. One of the lasting effects that I hope stays with us, is that our attitude towards travel has changed. Rather than seeing it as our right to go wherever we like in the world, that we will be more conscious of how lucky, privileged even, we are able to explore the world and immerse in other cultures and environments. Now that we know what it feels like to have that ability taken away, I hope we will always cherish it – and always give our hosts the respect they deserve.
You can find Karen tweeting @KarenNEdwards.
Subscribe to the blog
Get weekly updates from the ResponseSource blog
Subscribe