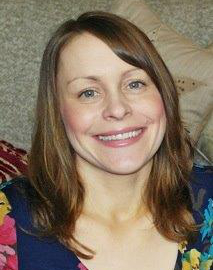 Hello Alice – tell us about the subjects you write about as a freelance journalist, and what inspired you to focus on them?
If I'm not welly-deep in my garden or allotment then I'm writing about it in my regular gardening column. I have a passion for growing my own, and love to be able to pass on the knowledge I've gained from my father and grandfather, and the ten years of pulling weeds and wonders from my patch.
I also specialise in food and drink and have written about everything from pubs and pies (and pies in pubs) to sausages and Scotch eggs, with particular emphasis on regional, artisan produce and producers.
Where would we be most likely to see your work?
Great British Food, Vegetarian Living, Cook Vegetarian, ivillage.co.uk and Natural Health, among many others.
What are some of the most memorable pieces you have worked on?
It might sound strange but it's probably a feature I wrote a few years ago about Staffordshire oatcakes – an Ode to the 'Potteries Poppadom' – which chronicled the story of this oatmeal flour pancake, which was originally made to fuel the workers in the Potteries. In 1930s Stoke-on-Trent, extreme poverty fathered an ingenious commercial trade in oatcakes, with householders selling them though their front-room windows, and now they're made as far afield as Tasmania by nostalgic ex-pats. It's a joy to research these kinds of stories, which show how interwoven we are with our regional foods and recipes.
Tell us about an interview or feature you would love the opportunity to do?
I regularly dabble in writing about natural health and have a personal fervour for natural science and its remedies. I've recently finished a course in mindfulness meditation and, much to the annoyance of those around me I'm sure, now feel beholden to convert everyone to its benefits! I'd love to write about this and its scientifically-proven boost to health, wellbeing and happiness.
Some of your features have a green/ethical slant – do you think enough emphasis is put on green and environmental issues in the mainstream press?
I think there's increasing awareness and press coverage about green issues but it's important to strike the right balance between alerting people to environmental issues and frog marching them to the nearest bottle bank. We all need to think more about protecting our natural resources and our impact on the planet but it's finding the right ways to say it that's not going to get people switching off (and I'm not talking light bulbs).
You also focus on healthy eating and wellbeing in some of your writing – do you think enough effort is being made by the mainstream press to champion these things?
I think the zeitgeist of the last few decades, certainly in Britain, has been food and cookery in all its forms, and you can't move for celebrity chefs on television and in the Sunday supplements these days. While not all of it has been about healthy eating per se, I think this has had a fantastic knock-on effect on our diets and, despite the obesity figures, I believe there is a sea change in people's approach to sourcing quality ingredients (especially after the horse meat scandal) and cooking from scratch.
As a journalist who also copywrites and puts together press releases, what do you think makes a good press release?
It's the basic principle of good news writing. It must include 'who, what, where, when and why' and have an eye-catching title and news peg in the first paragraph. Keep the waffle for the editor's notes and never capitalise on a negative story.
How can PRs be useful to you, and how should they get in touch?
I'm happy to hear from gardening PRs about new products (for kids or adults) or gardening events, and from food and drink PRs who have clients that have interesting or unusual stories to tell. I prefer email to phone, as it's much quicker to scan through and see if it's relevant to any features I'm writing. Of course, if they're offering work I'm happy to hear from them whatever way!
Do you find press conferences, trips, parties and other events useful or an interruption?
I try to go to as many as I can – they're great for networking and ideas – but juggling work and motherhood doesn't always give me the free time I desire!
What media do you enjoy in your spare time (TV, film, books, magazines, papers, blogs)?
I love to read and always have a few books on the go, mainly non-fiction, and I relish a good Monty Don gardening tome – which more often than not ends up dog-eared and mud-smeared in my allotment shed. For this reason too, I can't go a day without looking at the BBC Weather blog or website (my husband is now quite used to taking second place to my meteorological obsession) and I'm a sucker for a box set ('The West Wing', 'Luther', 'Life on Mars'…).