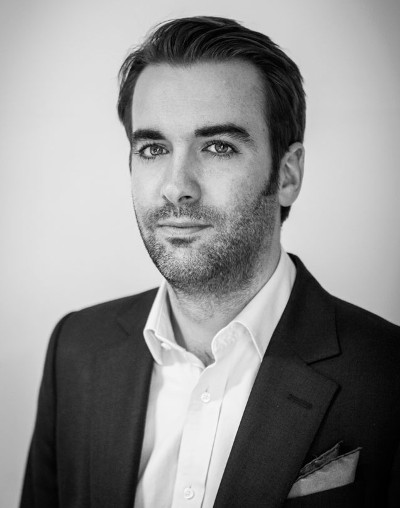 If your idea of dressing right for the office is akin to Melanie Griffith's get-up in the 1988 classic 'Working Girl' then:-
1) You're very brave, but
2) You need some help. Luckily, Square Mile editor Mark Hedley is here to tell us about the magazine's increased focus on fashion and style in the City, so it's time to step away from the shoulder pads. Seriously, stop with that right now.
Hi there, Mark! So, the Autumn/Winter Style issue of Square Mile featured an increase in fashion and style content – is fashion something that's more and more important to your readership? Why do you think this is?
Mark Hedley: The days when all bankers wore pinstripes to work are long gone, thankfully. But the old adage of dressing for the job you want not the one you have still rings true. It's particularly prevalent in client-facing roles where it really does help to look the part. It's no good turning up to a meeting and trying to convince an investor that you're a safe pair of hands if you can't even buy a suit that fits you.
Dress-down Fridays are also commonplace in many financial institutions – and this throws up more choice for our readers to contend with. Essentially, we're curators – only presenting style options we feel would be suitable for the City. We're not trying to be a high fashion magazine; we only select items that real people would wear. That said, we do throw in the occasional curve ball for the more colourful characters out there!
Will Square Mile continue with an increased focus on fashion and style in the magazine in future?
We have two Style issues a year – SS in February and AW in September. This is where we really go to town. But every issue we have our regular style section, 'Exposure' – which covers everything from clothes and watches to fragrances.
Tell us a little bit about who Square Mile is aimed at – for those of us who don't work in the City? What are your readers looking for from Square Mile?
Square Mile goes to more than 59,000 people in the City every month. From auditors to accountants, traders to brokers, management consultants to corporate lawyers, Square Mile should appeal to anyone working in the financial services industries. These people are inundated with financial press and data, but we like to offer a welcome distraction from this, reminding them why they work such long hours – and what they can spend their hard-earned money on.
Could you ever see Square Mile working in Manchester, or Cambridge, for example?
I don't think so. Although there are pockets of the financial services industry in cities such as Leeds and Edinburgh, there just aren't the numbers – or the concentration of wealth – to make it work. It's ideally suited to IFCs [International Financial Centres] – and would certainly roll-out well in New York, Hong Kong or Tokyo, for example. At present, we are in the process of licensing the title to the Middle East.
According to your Twitter profile, you are a "double Heditor" – as editor of both Square Mile and Hedge magazine, how do you juggle both responsibilities?
God – that is pretty lame, isn't it? I really must update my profile. But to answer your question, the two titles are very complementary so it's not as difficult as it could be. They're both part of the same family, but I think of Hedge as Square Mile's more mature, responsible older brother. For example, where Mr Square Mile might spunk his bonus on a new Porsche GT3, Mr Hedge would invest in a classic Ferrari 275 GTB.
From a production perspective, Square Mile is monthly and Hedge is five times a year, so that helps, too.
What are your favourite parts of both roles, and how do they differ?
My roots are in photography – I did a Master's in Photojournalism and toyed with it as a vocation until I realised I preferred sitting down for a living. But I still love it as an art form – and it's so important to what we do on both magazines. Whether it's sourcing the right image; helping create the concept for a shoot; or just playing around in Photoshop behind my art director's back, I really enjoy the visual construction of the titles. So if you're pitching me a story, make sure the images are going to be good.
The biggest challenge with Hedge was cracking a notoriously secretive industry. Every high profile interview we secure is a victory – and makes the next one that bit easier to land.
What parts of your job(s) should we be most jealous of?
Off the top of my head… enjoying a bacon sandwich with Raymond Blanc in the House of Lords; driving a Ferrari from Budapest to London; being a guest of the British Ambassador in Rome; err, singing to Jon Bon Jovi with an Olympic gold medallist. What else? I once went on a private jet for a vintage champagne testing in order to determine which house best withstood the negative effects of drinking at altitude. That was pretty ridiculous. I think I'll stop now – people already dislike me enough.
Does Square Mile work with freelance journalists? If so, what kind of thing is likely to be commissioned, what are you interested in hearing about?
Absolutely. We're particularly interested in interviews with high profile executives from the financial services industries, leading figures from the style and fashion world, and, dare I say it, celebrities. We're always looking for a hook to the City, though – even if, like in the case of Bradley Cooper (interviewed for the October issue of Square Mile), it's being the son of a stockbroker.
How does Square Mile work with PRs? And what's the weirdest/most random press release you've ever received?
We're very receptive to stories from PRs as long as they're relevant and targeted at our readership. It amazes me how many people pitch me with no idea of the magazines' content. They're all online, so there's no excuse!
There has to be a hook. I once had a press release about housing for hamsters. Beyond the alliteration, it had little going for it.
You're on Twitter – how useful do you find social networking?
I am – although I must admit I'm only intermittently active on my personal account, depending on how busy I am. You'll know if I'm on deadline if I haven't posted for a while. I spend more time chipping in on @squaremile_com.
It's an undeniably useful tool for promoting events; securing a direct line of contact with potential interview subjects; and interacting with readers.
How important are front covers in terms of drawing an audience these days? Do you find that certain cover stars are reliable for drawing a readership?
As we're not newsstand it's not totally transparent. But we can still judge a cover's success by certain factors – for example, the speed of uptake from our stands within office foyers. There's no doubt that since we've started running famous faces on the cover we've increased our pick-up rate.
And, on that subject… the most recent issue of Square Mile featured Jenson Button on the cover… is he staring into our souls in that picture, or are we just imagining things?
Well, the photographer behind the lens – David Harrison – is a very charming man but no, unless there's something Jenson hasn't told us, he's just very good at 'making love to the camera'. This was his best 'blue steel'.
Can you tell us a bit about your career – how did you become editor of Square Mile and Hedge, where have you worked previously?
After working at a couple of picture libraries, followed by a stint sub-editing at Total Film magazine, I met two chaps who had the ambitious plan of launching the first luxury lifestyle brand for the City of London.
I knew enough about the City – my brothers were both enjoying successful, if stressful, careers there. From what I could tell, it looked like bloody hard work. I figured I'd much rather write about it than work in it. So the idea of producing a magazine aimed at this world was one I could get on board with.
The brand was to be called 'Square Mile'. It was such an apt name I couldn't believe it didn't already exist. We didn't waste any time: it only took four months between first concept and first issue. On a recipe of innocence, arrogance and Red Bull we launched in the summer of 2005. I was the deputy editor for launch. It just so happened that I was also the picture editor, production editor, staff writer, and editorial assistant as well. Ten years on I'm editorial director of the company, overseeing five different brands. It just goes to show that resilience is as important as talent!
Mark Hedley is tweeting @MGHedley.