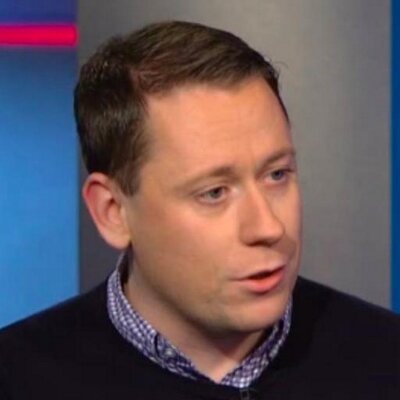 Stuff has been going strong as a monthly print magazine since 1996 – we've seen plenty of magazines come and go in that time, so how is this Haymarket title standing up to digital challenges? A website (Stuff.tv) and email newsletter are a given, but with a social media following of over 700,000 followers across Twitter, Instagram, YouTube, Google+ and Facebook, Stuff is fully embracing each new channel. In July 2017, Guy Cocker was promoted from Global Editor-in-Chief to Global Brand Director, responsible for strategy across digital, print, and apps. He's agreed to tell us about Stuff's current activities, what might be coming up in the future, and his own take on tech.
Could you sum up who your readers are and what they like about the Stuff brand, in a couple of sentences?
Stuff's audience is anyone who likes gadgets, and these days, that's pretty much everyone. Our mission is to find the best gadgets to lust after, buy and use, so we want our readers to come away from our magazine, website or social feeds excited about a new gadget, or doing something cool with the gadgets they already own.
With all these different channels for content how do you decide what content goes where without too much duplication?
The core of what we do doesn't change too much between the different channels: we aim to find the best products, cover them in an informative and entertaining way, and present them in a beautiful manner. The way we present them does change between the platforms, though. Take a preview of the new LG bendable TV, for example — in the magazine, it will be presented as a Hot Stuff piece, on the website, there will be a detailed hands-on, and on Facebook, there'll be a video of two LG engineers bending it that reaches over 200,000 people.
I just want to make sure Stuff is wherever our audience is, and with a young, technically-capable fanbase, that means we're across print, web, social, video and apps. It's quite a challenge, for sure, but the core Stuff product actually lends itself well to social consumption: we've always had the best design and photography in the tech sector, so that content makes for a beautiful Instagram feed. We've long been making online video (hence our URL being Stuff.TV), but in 2017 we're more focussed on video for social platforms like Facebook, which means short, subtitled videos presented in a portrait format.
I think it's worth mentioning just how important a magazine like Stuff is in terms of the job it performs for its readers. The sheer amount of news online in the tech space means that there's a real need for something that cuts through all that noise and just picks out the best products for you to actually care about that month. The clearest distillation of this idea is our subscribers' cover, introduced last year, which presents the one gadget that we think you should care about this month, whether it's the new iPhone or the Nintendo Switch. I think that's what's made us the world's biggest technology media brand, with over 62,000 readers of the magazine and 2.9m UK unique users per month.
Is there much cooperation/crossover between the various international Stuff editions?
We have over 20 International editions of Stuff in territories as diverse as South Africa, Malaysia and France. A lot of content travels around the globe, especially on major products from Apple and Samsung, whereas other products and events are more localised. However, even that's changing recently, as manufacturers that were recently limited to China such as Xiaomi and Huawei are now releasing their products in the UK to much success.
On Stuff, we depend on a network of journalists and contacts to make sure we're on top of the best products to cover. If something is happening in Asia, our Singapore office will be on top of it. We also have editors in the US — our reporter in Chicago just reviewed the new Amazon Echo Show — it's not released in the UK, but there's so much interest in it here, we put it on our latest cover. As I write this, the new iPhone is about to be announced, and we have editorial people from Stuff around the globe in California getting ready go hands-on with the device.
Are there any launches for Stuff in the future that you can tell us about – (messaging groups, new apps or channels you'll be expanding?)
This year, we launched Hot Stuff online, following research from our print audience telling us it was their favourite section of the magazine. We took a lot of inspiration from social and created a stream of new gadgets presented in a mobile-optimised form, so that people could browse and buy while they were on their commute to work, for example.
The other big area of growth for us is retail, and for our audience, that means making it as easy as possible to find the best price on a product and buy it easily directly after reading about it on Stuff. Given the significance of Black Friday, Christmas and even Amazon Prime Day now, retail events are starting to be a big interest driver for Stuff, and you'll see us upgrading the website to accommodate.
Life as a journalist on Stuff must be quite different even since it launched in 1996 – could you give us a quick intro to how the editorial team is set up, and the kind of skills you're seeing your writers and editors develop?
Within the last year, we've changed quite a few roles to reflect the state of the industry. We hired our first social editor, Natalya Paul, who has just been nominated for a PPA Digital Award following her work growing Stuff's social audience so dramatically.
We also now have a couple of editors dedicated to the products that our audience cares most about. That means we have a phones, tablets and computing editor in the form of Tom Morgan, and a smart home, wearables and cameras editor in the form of Mark Wilson. This change means that they can really focus on key products like the Samsung Galaxy S8 and Apple Watch, and cover them through the lifecycle of the product. We also have a new Hot Stuff editor called Matt Tate, who joins us after writing for Shortlist to focus on the best new products being released right up from major manufacturers down to really cool Kickstarter projects.
This year, we're also upping investment in content so we can review more core products like the Xbox One X, and features around tentpole events like the iPhone launch, Stuff Gadget Awards and Christmas Gift Guide.
Stuff readers are the type to easily adapt to a new channel (if they didn't beat you to it) – do you think other media sectors (B2B, national press, niche titles) should take more risks with a similar multi-channel approach?
You're right — they're very technologically adept, which is both a good and a bad thing! It's good because they tend to be early adopters on things like social and video, but sometimes it's bad, in as much as we see a lot of adblocker use on the website.
For us, it's about making sure we're on platforms that our audiences love, which is predominantly Facebook and Twitter on social, and Apple News and Google AMP on mobile. From there, we try as much as possible to make them aware of our premium content, which in Stuff's case is a magazine, or drive them back to the website, or making them aware of great deals which we can monetise through affiliate links. And if people are using an adblocker we serve them a message that asks them to consider whitelisting us, or a nudge towards subscribing to the newsletter.
You're always keen to hear of new tech for your readers – are there any channels where you feel that PRs and manufacturers are overlooking and could provide better resources?
For Stuff, images are so important across all of our channels. If a PR can provide hi-res images, that are cut-out from a background, and in a Photoshop-friendly format, then they've just massively increased the chances we'll cover them. We pride ourselves on design at Stuff — we want to make products look as alluring as possible, and having assets we can work with makes doing this so much easier.
One other thing we struggle with is spec sheets — we get so many press releases that are a wall of text with specs buried within. Our lives would be so much easier if there was a clearly presented spec sheet at the bottom of the press release.
If a brand or PR does want to pitch a product or service to Stuff, where should they start, with so many options open to them?
The best thing to do is email stuff@haymarket.com — that goes to the entire team, so if it's of interest, someone will get back to you. Or if your product falls into phones/tablets/computers, email tom.morgan@haymarket.com, or smart home/wearables/cameras, email mark.wilson@haymarket.com. New products go to matt.tate@haymarket.com.
We're also happy to look at things under embargo, but it's getting to use the products that's important to us. Come and see us at our office in Twickenham – Propel brought us some Star Wars drones and we raced them around our basement to create content that went into print, online, social and video!
I'd also advise PRs to attend the big events of the year where possible — the Consumer Electronics Show, Electronic Entertainment Expo, Mobile World Congress, IFA — and book an appointment with us. We're always there, and we're on the lookout for cool new stuff.
Although Stuff covers more than just tech and software you say "we hardly ever do furniture"…that's not a no, though. What would a coffee table/footstool/cushion have to offer to get featured in Stuff? And do you actually get many off-target pitches for sideboards, shampoo, scythes…
Ha! That was meant as a bit of a lighthearted joke about our core product categories, rather than a calculated snub at the furniture industry! When I joined Stuff, the big thing I wanted the editorial team to focus on was the products that our audience really cared about. For example, around 40 per cent of our reviews traffic comes to smartphones, because, well, everyone has a smartphone. So we really can't create enough smartphone content, especially around flagships like the Samsung Galaxy and Apple iPhone.
However, part of the success of Stuff is that it also picks out really cool products you've never heard of before. We've done some great stuff on hip flasks, wallets, running shoes, and even bum bags when they became the "in" thing at festivals last year. Who knows, our next feature could be on coffee tables or footstools or cushions, so if you're a furniture PR, do get in touch! Preferably though, there will be some kind of tech element to it, or it'll do something we haven't seen before, or it's just so stylish we think our audience HAS to know about it.
What's your favourite "stuff" – what gadgets, apps or sites do you rely on at home or work?
I'm totally obsessed with turning my home into a smart home — I can't get enough of gadgets that make my life easier, or save me money, or make my home more secure. I also genuinely love the Apple Watch 2 — it's so good for running, swimming and cycling that it's become the only wearable I recommend people buy.
In terms of apps, I think Instagram is my most-used app as Stories are so addictive. I also use Sky Q all the time — it's not cheap, but Sky's done such a phenomenal job of modernising the way you watch TV that there's no turning back once you have it installed.
On the web side, I really love Vulture.com for the way it covers films and television in — and I hate to use this word — a "zeitgeisty" way. I also wish I'd have come up with Metacritic — I used to work with Marc Doyle at CBS and was in awe of how his website became a bible/curse for Hollywood movies. I also regularly visit Lifehacker for tips on saving time, and HotUKDeals and MoneySavingExpert for tips on saving money.
As a gaming fan, I also need to just give a quick shout out to the Nintendo Switch — it's genuinely my favourite gadget of the year, and Zelda is spectacular.
Any particularly spectacular pieces of technology that you're saving up for / writing an especially polite letter to Santa Claus / wishing someone would invent?
I would absolutely love a Tesla and would buy a Model 3 if I wasn't saving for a house right now. There are relatively few moments where you get to use a product that you know is going to change the world — I think the original iPhone was the last time that happened — but driving the Tesla on Autopilot and it navigating the motorway is one of those rare moments. I'd also really love one of LG's new "Wallpaper" 4K TVs that are bendable and can be hung like a painting, but unfortunately they cost £8000.
Is there anything surprisingly untech/gadgety about you?
Sadly not — I've recently done a mindfulness course at work to help unplug a little, but even that involves using the Headspace app on my iPhone. I'm genuinely the sort of person that will find a way to use tech for anything — I'd much rather take my Kindle Oasis to the beach than a real book, for example, and when I exercise, it's done with Strava tracking my every move. I'm in too deep!
Finally saving the really crucial question for last, which one did you go for first?
Battenburg, obviously! The king of cakes! Sadly, only Mr Kipling's this time and not my dad's amazing homemade Battenburg that he makes to entice me back home to where I grew up in Yorkshire.
You can read, follow, watch, interact with, contribute to, or subscribe to Stuff at www.stuff.tv or if you're a Media Contacts Database user, see the listing for Stuff Magazine or Stuff.tv