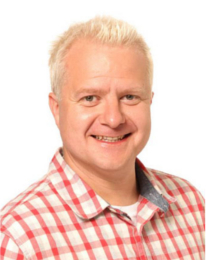 Tim Arthur is Time Out London's editor-in-chief. The publication is one of the top critical guide's to events, attractions, culture and going out in London.
About You
My name is Tim Arthur, I'm the editor-in-chief of Time Out UK.
What is Time Out London and what subject areas do you cover?
Time Out London is a media organisation with websites, mobile apps, iPad apps and an iconic magazine. We deal in the area of arts and entertainment and our main message is to try and tell the people of London how to make the most of the city.
What makes your publication different from the other outlets in your sector?
We are different from the other outlets in our sector in our reach. Our website reaches about four million uniques a month. Our magazine also has a huge reach, as do our mobile things. We are a truly integrated company from that perspecitive and, actually, very few companies do deal in the breadth of entertainment areas that we do. We cover everything from film, theatre, alternative cabaret, lifestyle. You name it – if it goes on in London, we cover it.
Do you have a team of researchers that experience all the places featured in the magazine?
We have a large editorial team, which we're very lucky to have, of experts and that is one of the other differentiating factors from us. We don't crowdsource reviews. It's all expert editorial, we go out; our food writers go and experience and eat at all the restaurants. They all go anonymously and we always pay for our meals. We pride ourselves in that, so we can give the experience that the general public would have. All our reviews are done by experienced editorial people with expertise in that area.
How do you decide what is listed?
The way we decide what goes in our magazine… really there are three things we are looking for; the biggest things that happen in London; the best things that happen in London; and the new things people should discover. We've got a mantra of 'biggest, best and new'. They all have to relate very directly to making somebody's life better and to try and make them go and do something. We actually try and enable people to have a better time with their spare time.
How do you decide what goes on the front cover or what the top features are?
Probably the most hotly debated thing we do within the magazine is try and work out what goes on the front cover. In a city like London, which is so huge and varied and exciting, every single week there will be twenty or thirty options of what we could have on the cover. So the whole editorial team sit down, we have large features meetings, and we go through the calendar of events and what's happening in the town.
We try and work out what we think would be most applicable or exciting or engaging to our readers and what they'd like to do. We do a big mixture of big service-led features, what people know us for; things like the '50 best bars' or 'big summer previews' (the best things to do over the summer) to specific things. Like, this week, when I'm talking to you, the one that's on newsstands, is 'Shakespeare's coming home' – the biggest Shakespeare festival in the world is about to start in London.
Do you work closely with PRs and if so, what information from them is most useful to you?
We work incredibly closely with PRs. In fact, PRs are our lifeblood in many ways. We're a listings magazine as well because we put in every single event that goes on in London – we have to be told those things are on. So a really good PR who informs us in a nice way, that gives us a nice hook within their piece about how we might approach something is always quite welcome.
Um, not too pushy? That tends to be really nice. If PRs are nice and friendly and just give us the information, that's perfect. If we then think that'll be a great idea we'll get in touch. People who hound us… some PRs do. It's their job, I know they need to get stuff in, but some get in touch with us twenty times over one thing. and that tends to put us off rather than make us excited about something.
But we love PRs, we work very closely with them, and the best way for PRs to get in touch with us is to email the relevant person, really.
How do you like freelancers to get in touch?
The best way to get hold of us is to email me. On an approach thing – just be honest; don't be too 'salesy' with it, do send us two examples of your work.
We look for people, particularly, who've got blogs, or who have got a digital perspective on the world. The days of us just hiring people who are just magazine journalists are gone – we want to know that people have got a wider understanding of all the platforms that we serve, because our content and editorial gets split and moved across all the different platforms – that's really important. But, normally, the ones that get through are the ones that I find funny, engaging, and that don't try too hard. That's really it.