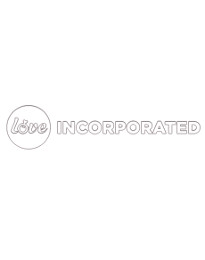 You've just joined Love Incorporated as editor-in-chief – take us through what you'll be doing on lovemoney.com and lovefood.com, will your responsibilities be slightly different for each?
Dom Eames: We are redeveloping both sites, and plan to grow their traffic significantly – both on the sites themselves and through our premium partnerships. We will also be developing further brands and products in the future – exciting times. My role is to shape the vision, lead the team and ensure we hit the challenging targets we set for ourselves.
Important question – as you're settling in to the team, have you all got a decent tea-round roster going yet?
Yes indeed! We have a very active team of caffeine consumers and everyone does their fair share on doing the rounds.
What are you most enjoying so far in your new role? What's looking to be its most challenging aspects?
It's been great to be able to make an impact immediately. Traffic is already up double digits month on month and we are building the team and reshaping our content strategy. The challenge is always having enough time and resources to do everything you want, as quickly as you want.
You've previously worked at MSN as editor-in-chief – what skills learnt in your time there are already coming in useful over at Love Incorporated so far?
The skills of shaping content strategy, product development and commercials are fundamentally the same. It is great to be able to make changes more quickly in an agile manner and see positive results.
Take us through how the editorial teams work on both lovemoney and lovefood – who works on which sections, and how do they all contribute to making them successful?
We have one great team that manages both sites and also the distribution partnerships we manage that mean our content reaches global not just UK audiences. The teams are very ably led by John Fitzsimons on lovemoney and Simon Ward for the content partnerships side and lovefood.
Do the team commission freelance writers or bloggers for any content on the two titles? What kind of thing can people get in touch about writing for the websites?
Yes we do have freelancers who contribute to both sites as well as creating content for our content distribution partnerships. We are always open to new ideas and writers for either side.
How can PRs help with lovemoney and lovefood? Interview suggestions, case studies, free stuff (…free food and money)?
All of the above. We are definitely interested in more real life stories, innovative products and experiences. We will be covering more lifestyle content so travel, health, motoring and technology are also on the agenda. We like nice cake, too!
Working in the media for your day job, what media do you enjoy in your spare time? Favourite magazines/websites/blogs/writers?
I am very much a digital consumer – and love both traditional media and exploring new sites and writers. I have too many favourites to mention.
You've also worked in film, producing shorts, and co-writing the screenplay for 'Goodbye Charlie Bright' – is film something you still have a passion for?
Yes I am still a massive film fan. One day I hope to write more but in the meantime I enjoy being a BAFTA judge and watching all the latest releases but I also love working in digital media.
The immediacy of having an idea on the way to work and being able to commission something that many thousands of people will enjoy reading that day or week is very addictive. Movies just take far too many years to get off the ground.
Does having experience as a writer/creative sort mainly help, or ever hinder, your work on the editor-in-chief/planning/KPI/SEO-type side of things in publishing?
A creative/problem solving mind always seems to help and I am fortunate enough to also have an enquiring and analytical side, too.
A stupid question for that enquiring and analytical mind: on reflection, what do you love more, food or money?
A decent amount of Money and Food both contribute to happiness, which is what is most important – so they both complement each other rather well.
Very well analysed. The lovemoney and lovefood teams can be found tweeting @lovemoney_com and @lovefood.