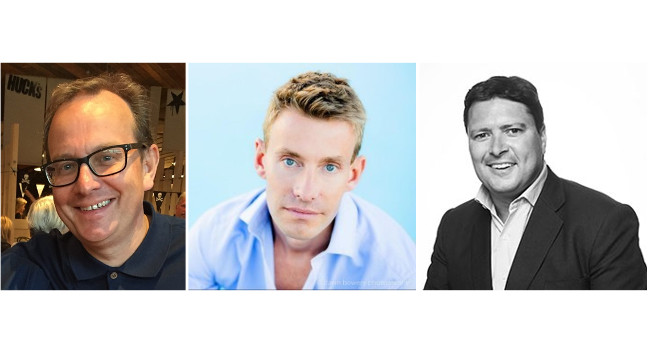 (Left to right: Martin Townsend, Dr David Bull, Laurence Jones)
Pagefield has strengthened its senior team with the appointments of Martin Townsend as a partner, and Dr David Bull and Laurence Jones as specialist partners.
Martin Townsend, previously editor of The Sunday Express, joins on 2 January 2019. He will advise Pagefield's clients across all sectors, as well as helping the agency grow its Pagefield Brands offer with more high-profile consumer-facing companies, individuals, and cultural institutions.
Dr David Bull, who currently works on The Jeremy Vine show and hosts a consumer TV show in Paris, joins Pagefield to lead on the growth of the agency's health and wellness portfolio in the UK and internationally.
Laurence Jones, who has almost 15 years of public relations experience, joins from Dragon Advisory, where he spent seven years working on real estate, government, corporate, crisis, campaign and sports briefs. Laurence will lead the growth of Pagefield's financial and investor relations communications.