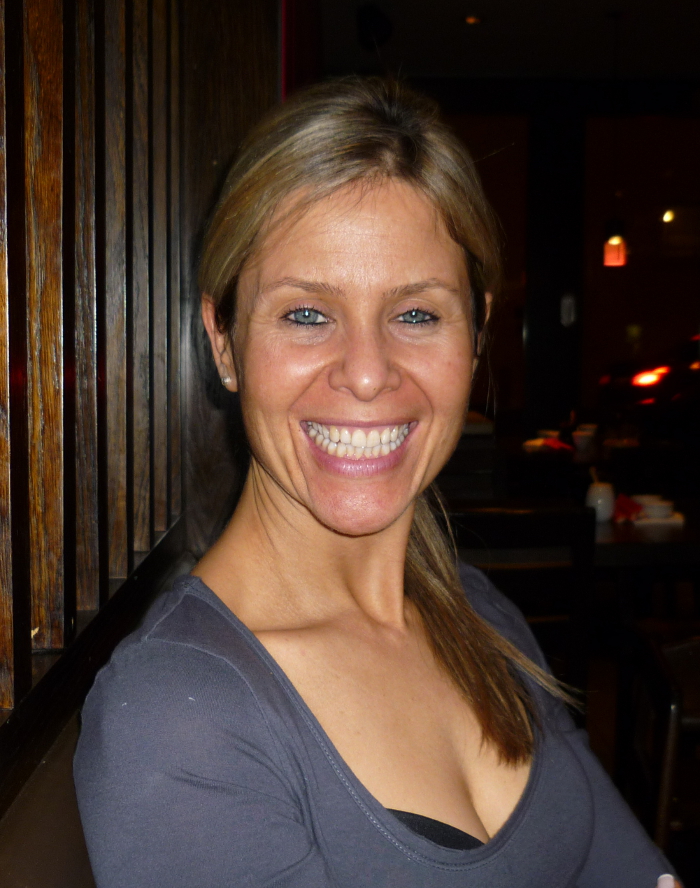 Today we enter the realm of family health and travel, parenting and beauty with freelancer Suzanne Baum, who has 20 years of experience in journalism. Starting out as a reporter and working her way up to lifestyle section editor on The Jewish Chronicle newspaper, Suzanne began specialising in her current subject area after getting her break on Junior magazine. Since her freelancing infancy, she's written for publications including Practical Parenting, Mother & Baby; nationals such as the Daily Mirror, The Sun and the Daily Mail; and websites including sofeminine.co.uk, Healthista and MyLittleStyleFile.
We talk how wrangling three children for press events can provide inspiration for articles, and whether Suzanne would ever consider settling down with one media outlet full-time…
Hi Suzanne! You've been working in journalism for 20 years – what have been some of the biggest changes you've noticed in your time as a writer? Are there any particular trends that've emerged in the last few years?
I think the biggest change is that since the recession, more and more outlets are using their own in-house staff instead of freelancers. Also, I have not really noticed a huge rise in payment…I'm probably earning only slightly more now than I did ten years ago but because I love my work so much and get such fantastic benefits, I can't really complain.
Parenting journalism/blogging has become increasingly popular over the last few years – with the rise of social media, and writers not needing to be office-bound, do you think this is an area that will grow and grow?
To be honest I am not sure, as quite a few of the parenting titles seem to have shut down, and unless you get your name out there it is a very difficult area to get your work published in. I think I have been very fortunate – having three kids has helped, as there has always been something topical I can write about!
What's the most memorable work you've done?
One of my most successful stories was an article looking at why healthy women are taking breast cancer drugs. It was featured in the Daily Mail 'Good Health' section and it was very important to me – my father is a leading oncologist so it felt good to be writing about something that was close to his heart.
As for the most enjoyable work, it has to be the family holiday articles I have written for MyLittleStyleFile. Can hardly complain about getting to review the Shangri-La!
What interview or feature would you love the chance to do? Are there any outlets you haven't yet written for, but have a great idea you'd like to write up for them?
My dream job would be to work for Mumsnet as it is one of the best parenting websites, full of useful information and it appeals to everybody [We agree – The Interviewer]. It would be nice to work in an office alongside other mothers specialising in the same areas of family and parenting.
Where do you usually source ideas for articles – do ideas come from your day-to-day life, things you've read about in the media, stories from around the world, press releases?
I come from a family of medics, so I'm often alerted to health stories from them. As a parenting journalist, I'm very much in touch with what is topical to families, kids, etc. so often have ideas that I know relate to mothers.
How can PRs be useful to you, and how and when do you like them to get in touch?
I am in contact with PRs on a daily basis and they are obviously hugely helpful. It helps in my line of work as I get releases about new health and beauty products, family hotels, and so on, so it keeps me updated on what is new and worth reporting on.
Do you ever attend press conferences, trips, parties and other events, and how do you wrangle your three sons if you are planning to go to an event?! Or can most parts of freelancing be done digitally now?
I have been so lucky with press trips and have regularly reported from Israel, Portugal and Turkey, for example, on family hotels and resorts. There are so many luxury family hotels abroad and in the UK and, being a family travel journalist, I am often either given a press discount or complimentary visit to review the facilities. My family often travel with me, especially if I am reviewing restaurants and shows for kids.
You regularly contribute to a variety of publications – would you ever be tempted to settle down at one publication and write for them exclusively?
Freelancing has given me the flexibility to work around the kids while they have been growing up. With my two eldest at secondary school, they are more self-sufficient, so providing I can find good childcare for my five-year-old, I think I would consider it. I recently wrote features for new! and loved it so much as I enjoyed the buzz of a magazine editorial floor.
Are you on Twitter?
Yes, but I'm a newbie and have only joined up recently! I think I underestimated myself as I felt I didn't have anything important to tweet about but now I realise it is an amazing platform to share my published work, follow others and build up new contacts!
Suzanne can be found tweeting @suzanne_baum.