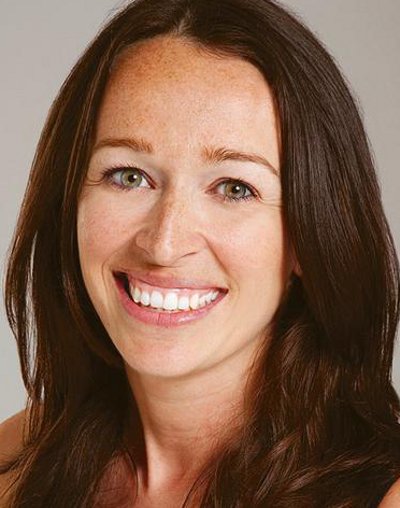 Could you work while being watched? This is what the brave editorial crew at Stylist undertook for a week at the Saatchi back in August in a first-of-its-kind 'living art' experiment. Regular office activity across the nation such as slacking off, tooth picking and biscuit eating* were strictly verboten during the 'performance', though also off the agenda was a working printer…
Read on to find out what other obstacles editor Lisa Smosarski must overcome every week to create a masterpiece for each issue.
*We at FeaturesExec would never do such things during working hours; of course…
How would you describe the readers of Stylist?
The readers of Stylist are smart, well-educated career women. They are time-poor and looking for the best experiences in life to maximise their slightly compromised work/life balance.
Media targeted to women is often criticised for promoting an unrealistic self-image to its readers, what does Stylist do differently to offer a 'healthier' read?
We absolutely won't do diets – it's been part of our philosophy from day one. We know women are sick of being forced to feel bad about themselves, fed up of being fed the ideal of the 'perfect body' and know that fad diets are just patronising. We also ensure we show diversity within our pages – by body shape, age and ethnicity. Every woman should look at the page and think that one of the women looking back represents them. We spend a lot of time considering that. And, finally, we never ever talk badly about other women – or show pictures of women looking bad (particularly bad pap). We celebrate women. ALL women.
Do the Stylist and ShortList teams [both in the ShortList Media stable] co-exist peacefully?!
Absolutely! To be honest, like most stable mates, our paths don't cross that often, but they're a brilliant team – who create a fantastic magazine – so we try and ensure our paths cross from time-to-time.
Is there anyone you're still dying to get an interview/photo shoot with for Stylist? Alternatively, is there anyone you would definitely never feature?
Never say never. A person who might not be right today could be perfect tomorrow – it's hard to create absolute rules like that. On the flipside, there's a hit list of five we're always chasing. They know who they are…
The Stylist team recently set up office in the Saatchi gallery, serving as living art while putting an issue together – how hard was that?
It was ridiculously hard. The logistics were tough – it was a nightmare, not one of us could get the printer working! – but it was also amazing. We are in a very privileged position to push the boundaries of magazines and we don't take that for granted. These big events are an important part of that mix. Being in a gallery space made us all think, and behave, a bit differently. Like it or not, that can only be a good thing.
Did you find being stared at by members of the public a creepy experience?
Oddly, I didn't. Actually, that is a bit odd isn't it… more of a show-off than I realised. In truth, I felt very self-conscious. If I was writing an email or a coverline on my iPad i'd suddenly sense someone reading over my shoulder. That freaked me out a bit. But what do you expect if you set up an office in a public space?!
Could you ever see yourself taking part in 'Big Brother'?
God no.
Do you have a favourite art piece? How do you think Stylist's occupancy at the Saatchi compares to it?
Oooh, that's a good question. I'm not sure I have an absolute favourite – I get a kick out of lots of different things. As a teenager I loved Dali, Klimt and Lichtenstein so 'The Kiss' and the Mae West Lips Sofa would be up there. I was blown away by seeing the Mona Lisa and Venus in the flesh. Recently, I've loved work by Gormley, Shrigley, Deller and Emin. I'm just listing stuff now; there's loads. I enjoy art, especially modern art. Frankly, I think we were pretenders to the crown… but it was fun pretending.
Do you pay for contributions from freelance journalists?
YES!
Name the three most important attributes that make a freelance journalist stand out for you and would make you use them again?
1) A well focused pitch that shows a knowledge of the title and hasn't gone out to everyone.
2) Flexibility and lack of preciousness over copy.
3) Someone who can follow a brief AND hit deadline – surprisingly, not as common as you'd think
What information/input from PRs is most useful to you?
So much! As a team, we have lots of pages to fill each week and are always on the look out for new products, events, venues, ideas, facts, research… you name it, we probably want it! New and exclusive are the words we like most!
When is the best time for PRs to contact you, and what is your deadline for contributions?
We plan six weeks ahead and have a week-long lead time, so that gives you a rough idea of how to schedule. I'm not sure there is a perfect time; it's more about finding the perfect person. On the whole, I'm not going to be the best person to contact; you'll get lost in my inbox or voicemail and I'll probably pass you on to the right person when I find you, anyway. So my tip would be call up and check who the best person to speak to is before you pitch, if you can't tell by looking at an issue.
Describe a typical day at work…
My day is made up of a combination of lots of ideas and planning meetings, forward planning, overseeing the current issue, approving layouts and proofing pages, editing copy, working on the covers and then getting out and about to meet the industry. It's a multi-taskers' dream!
What interests you most about your job?
The diversity, the brilliant magazine I work on and the fact it's so creative and challenging; working with great people, and producing something every week that I'm genuinely proud of.
Where have you worked previously, and how did you end up in your current position?
I edited more!, Bliss, Smash Hits and a website called Mykindaplace.com. A fortuitous phonecall from my editorial director Phil Hilton was the starting point of my move to Stylist – I'll thank him again now for making that call!
Do you tweet? Why, why not? If so, what's your twitter handle?
I don't. I twitter stalk. I follow people and love to see what's going on but am still a virgin tweeter. I may one day. It's all got very complicated in my head…
What women in history do you most look up to? Who inspires you?
I have a big obsession with the Suffragettes. Millicent Fawcett, Emily Davison, Emmeline Pankhurst are the big names, but there were so many 'normal' women truly fighting for something they believed in that made a difference – I was invited to a lunch for Women of the Year and a Suffragette was there. I actually cried when they announced it. It took my breath away that I was in the presence of someone who had made such a difference to my life. Those women make me question myself all the time. I'd like to think one day I'll be more proactive, fight for what I believe in. I'm worried I'm letting the side down. Right. I should stop thinking and start doing!