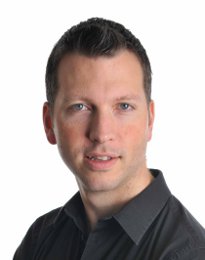 About National Geographic Traveller
What is National Geographic Traveller and what subject areas do you cover?
NGT launched in the UK in December 2010, the 15th international edition – the US title celebrates its 30th anniversary in 18 months. It's the most widely-read travel magazine in the world, so we aim to keep up the tradition of insightful storytelling and you-are-there photography. I think many people expected National Geographic Magazine itself when we launched – volcanoes, polar bears, etc. – but the US edition is very much a mainstream title focusing on the American market. We have entirely original content aimed at the UK market. Everything from New York City breaks to South African safaris, Antarctic cruises to food markets in Kent.
As well as covering the world as best we can in every issue, we've aimed from the beginning to keep it affordable as well as aspirational. If you're travelling to the other side of the world or taking a safari trip it's obviously going to cost money, but there's always something short-haul or closer to home that remains within most people's budgets.
What is so special about NGT compared to other outlets in your sector?
The National Geographic brand sets us apart and we've found that people have a very special relationship with NG (which is celebrating its 125th anniversary). So we maintain the ethos of the brand – passion about discovering the world, its endless cultures and fascinating people, while championing sustainable travel.
We're very much focused on the travel experience itself – the destination, the people, the culture and so on – rather than products or lifestyle. Our Real Life pieces take a more personal approach to how travel has affected or changed people's lives. And, of course, the practical side of travel is very important… We've also introduced a bi-annual Family special issue which focuses on travelling with children – from babies to teenagers – which has largely been overlooked in travel magazines.
How do you decide what is the top feature?
It varies issue to issue – sometimes it's more topical, such as our Hot Spots cover story in the Jan/Feb issue which looked at the destinations that would be in the headlines this year. Others, such as our Animal Magic cover story this issue, are a great way to introduce a theme and bring writers and destinations that we don't manage to cover in the rest of the magazine.
Do you find social media effective and if so how do you use it?
We've used social media since we launched and it's been very effective in establishing the brand in the UK. With over 3000 'likes' on Facebook and 6000 followers on Twitter it's a great way of communicating with our readers and keeping them informed. It works both ways, too, and we increasingly find that people prefer to communicate via social media.
Are you or your team able to visit the destinations you write about? If not, where do you source that information from?
We do get to travel, although not as much as we'd like to. In terms of features, we'll probably write at least one in-house every issue and the other sections are often based on past experience or keeping abreast of news and developments within the travel industry.
About PRs
Do you work closely with PRs and if so what information is most useful to you?
We've worked closely with PRs since we launched and it's a very important relationship, given the amount we manage to pack into each issue. Information varies from hotel openings and new tours, etc. to assistance on the ground for our writers. Given our lead times, it's often difficult to know what we can use and when. The more topical press releases come in useful towards press day, while the bigger themes often come into play when we're planning features.
About freelancers
Do you work with freelancers and if so, how do you like them to get in touch?
Most of our main features are written by freelancers. We're always looking for new writers, although we have a pool of tried-and-trusted experienced writers who have travelled a lot and know destinations well. As we've only had six issues a year – now going up to eight – unfortunately there's very limited space. Given the amount of pitches we receive, we prefer writers to get in touch via email. It's impossible to reply to everyone, but we do keep them on file and as we work so far ahead we'll often get in touch as and when we need something.
About you
I've been working as a travel writer and editor for over ten years now, working on both consumer and B2B titles; I was editing ABTA Magazine prior to the launch of NGT.