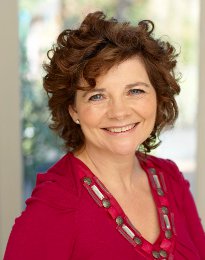 About your work at Yours
Firstly, a chance to boast! What makes Yours the best out there in the women's interest media market? Who are the magazine's main competitors?
We understand and really listen to our readers. A lot of magazines say this, but we actually have at least 11 pages every issue of reader-generated features. Because we involve the reader we get lots of feedback in our postbag and via email – and now on Facebook too. This amazingly responsive readership means anybody who runs a competition or giveaway with us will also get an amazing response – between 5000 to 9000 average entries via post and online.
As a fortnightly we don't have any direct competitors but we do have cross over with the traditional womens market – ie Women's Weekly and Woman and Woman's Own.
In your opinion, have the interests and priorities of the Yours 50-plus female readership changed at all during your time working at the magazine?
Women are working longer and more interested in articles are older women who are also entrepreneurs. The explosion of cosmetic products aimed at the mature market means we cover beauty a lot more – and there is a huge appetite for advice and knowledge in this area. Ditto affordable fashion. And the role of hands-on grandmas (and granddads) has become a lot more high profile too.
The majority of consumer magazines aimed at women (and those aimed at men) feature lots of grooming and self-improvement products – how do you balance this coverage with editorial that's still 'friendly' and inclusive to your readership?
By offering targeted, useful advice and always using age-appropriate models. There is no point talking about anti-wrinkle creams if you picture them on young or airbrushed models. And we get readers to test products – our anti-ageing beauty awards are chosen and tested by readers.
You've previously said that "you have to be tough in magazines" – what advice would you give to aspiring journalists out there, from your own experiences?
Keep plugging away – you'll get your break eventually. I was looking for mine at the beginning of the 80s which was also a really tough time jobwise. I started as a secretary and worked up. That said, I think it is so hard for young people today who are expected to do internships and so much work experience before they will even be considered for a job.
About PRs
Of all the press releases you receive on a daily basis, what percentage of them make it to publication?
It isn't necessarily the press releases as the product or a bit of info in them that is useful. Keep them coming – but don't give them huge attachments and don't make phone calls following them up. If they are useful, we will use them.
About you
How important do you think 'traditional' journalism training (such as the NCTJ and other qualifications) is when looking to work in women's consumer magazines these days? What else comes into play?
I think a good quality journalism course such as Cardiff, City or Bournemouth can give a really good grounding. When interviewing somebody you want a real sense that they have looked at your brand and spent some time trying to understand it. Amazingly, most people don't have an answer when you ask them what their favourite magazines are and where they see themselves in three years time. You want to interview people who have a passion for magazines – so it is odd that they don't give it some thought. Original ideas around online and social media – these are the skills people starting out can really bring to a print brand.
Describe a typical day at work at Yours: What are your editorial duties/responsibilities at the outlet (e.g. commissioning, subbing, features, interviewing)?
There isn't such a thing as a typical day – but a good day is one in which the percentage of actual journalism outweighs management/housekeeping/budget chores.
What do you love most about your job?
Being inspired by readers – knowing a feature has made a difference in their lives. Or getting wonderful feedback from a company or person we have featured because so many readers have contacted them after being in Yours.
Do you tweet? Why, why not?
The magazine tweets and I do so under the Yours umbrella (@yoursmagazine), but not as an individual so far.